Here's how you can call and directly ask Tom Morello questions about guitar
Publish Date

Wednesday, 22 September 2021, 7:28AM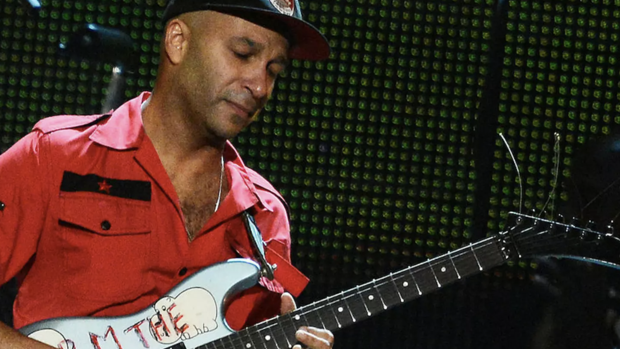 Last year, Tom Morello revealed he was teaching a MasterClass on how to play guitar, and now he's opening a phone line so members can ask him questions directly.
"Guitar geeks unite! Hey US @masterclass members, this Tuesday I will be fielding all of your questions: from nitpicking humbucker/string gauge minutia to philosophical ruminations on self realization via extreme volume. Tune in! Dial up! Rock on!" he announced on Instagram.
For those who are members, here's how it works: Call 1-833-MC-DIRECT at 3:30 PM EST / 12:30 PM PST on Tuesday (September 21), where you'll be guided through a few steps to confirm participation. Calls will be fielded on a first come, first served basis and callers will be notified by a moderator when they can speak to Morello. Once on the line, members will be able to have a one-on-one conversation with the Rage Against the Machine guitarist. Anyone who's unable to get through will have the opportunity to leave a voicemail with their question. Morello will be answering chosen questions via the MasterClass Instagram page.
If you're not yet a member, you can sign up here and learn everything from developing your creative voice to case studies involving some of Morello's biggest songs in his 26-course class.
See Morello's Instagram post below.
This article was first published on iheart.com and is republished here with permission