Halsey shares the unforgettable advice Trent Reznor gave them in studio
Publish Date

Tuesday, 31 August 2021, 8:01AM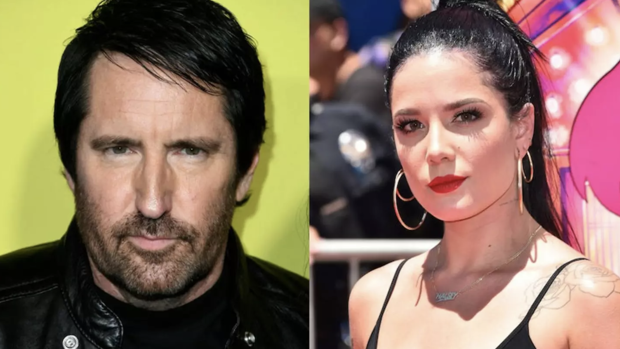 Halsey released her rock-inspired album 'If I Can't Have Love, I Want Power' on Friday (August 27) and producers' Trent Reznor and Atticus Ross' fingerprints are all over it. Some songs have that signature Nine Inch Nails industrial sound while others feature other rock legends like Dave Grohl and Lindsey Buckingham.
During a recent interview about the album, Halsey revealed some unforgettable advice they received from the NIN frontman.
"Trent said something to me that I'll never forget for the rest of my life, where he was like,​'Hey, the record is great how it is,'" the singer recalled. ​"He was like, ​'So you could not do this with us and put it out.' He's like, ​'Or, the way a lot of modern music is right now is it informs the listener not to pay attention. It says, this song is safe. You can put it on a playlist. You can listen to it in a car. You can play it on a party, and it's not going to fuck up the vibe. It blends in with everything else. It's a mood. It's chill. But it informs you not to pay attention.'"
"He was like,​ 'Your songs, I think, deserve better than that, and I think that they should make people pay attention to what you're saying,'" they continued. "He said,​ 'So I'm going to make some really weird choices.' And I was like,​ 'Please make weird choices. Make the weirdest choices!' So he sent back two songs at first, him and Atticus, and they told me later on, they were like,​'There's no way she's going…' And Trent and Atticus told me later, they were like, ​'As soon as you were like,​'These are amazing,' they were like,​'Alright, it's go time. She wants to play.' You know what I mean?"
This sonic shift was only a matter of time for Halsey, who's always been an emo kid at heart.
Take your Radio, Podcasts and Music with you