Guitar sales continue to soar despite price increases, supply issues
Publish Date

Saturday, 8 January 2022, 10:33AM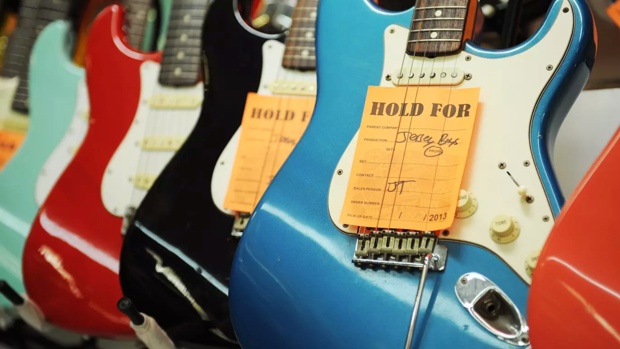 The COVID pandemic has brought with it supply-chain issues to nearly every industry.
While those supply issues are duly affecting sales and demand in many sectors, the guitar industry is not one of them.
Fender has been touting a widespread resurgence in guitar sales for over a decade, but the revitalized interest in the guitar has never been more dramatic than over the past 21 months. The greater problem for guitar-makers like Fender these days is meeting the extraordinary demand.
Fender CEO Andy Mooney tells CNBC's The Exchange that his company expects supply chain issues to linger through next fall at least. Prices have increased about 10 percent, but that hasn't deterred customers.
"It's truly remarkable the demand that's out there; people want to use their time at home wisely and invest in activities that they really feel good about," he said.
A study by Fender released this past October found that about 16 million Americans picked up a guitar during pandemic-related shutdowns. That included beginners and experienced players, 72 percent of whom were between the ages of 13 and 34.
Mooney adds that there's nothing to indicate the latest guitar boom is a fad.
"The audience is much more diverse than ever — nearly two-thirds of new players registered some form of Latino descent," he said. "Pre-COVID, the industry was growing at 10 percent. Through the height of COVID it has grown 35-plus percent. We would anticipate it continuing to grow — maybe not at the 35-percent rate — but at least at the pre-COVID rate if not more."
You can watch the full segment via the player below.
Take your Radio, Podcasts and Music with you