Foo Fighters finished recording 'Medicine At Midnight' almost a year ago
Publish Date

Tuesday, 5 January 2021, 9:08AM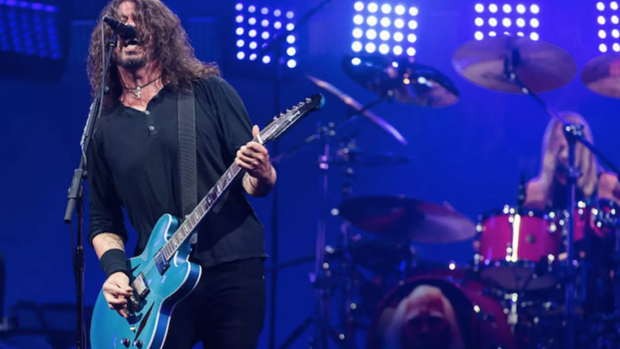 Foo Fighters rang in the New Year with a new song, "No Son of Mine." Only, in their minds it's not really new. Over the weekend, Dave Grohl penned an open letter to fans revealing that the band finished its upcoming album Medicine at Midnight nearly a year ago and explaining why they waited to put it out.
"It was almost exactly a year ago that we finished recording our 'new' record 'Medicine at Midnight,' with a massive world tour planned that would have taken us around the globe celebrating our 25th anniversary as a band, but, well…you know…." he began the lengthy note. "So, we waited. And waited. And waited. Until we finally realized that our music is made to be heard, whether it's in a festival field with 50,000 of our closest friends, or alone in your living room on a Saturday night with a stiff cocktail. So, the wait is over."
"As we say goodbye (f**k you) to 2020, and flip the calendar page to 2021, let's ring in the new year with a new rocker, 'No Son of Mine,'" he added. "Pour a drink, turn it up, close your eyes and imagine that festival field blowing up to this. Because it f**king WILL."
"No Son of Mine" is the second offering off the new album, following lead single "Shame Shame." Medicine at Midnight is slated for a February 5, 2021 release and can be pre-ordered here. See Grohl's post below.
This article was first published on iheart.com and is republished here with permission