Foo Fighters are teasing upcoming album with mysterious billboards
Publish Date

Thursday, 5 November 2020, 9:04AM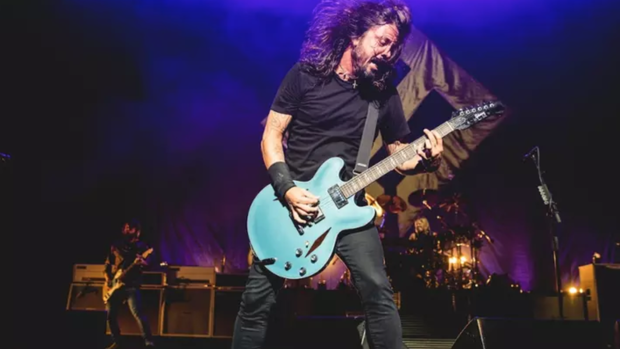 It looks like 2020 won't be a total dumpster fire after all because the Foo Fighters have begun teasing their upcoming 10th studio album!
Eagle-eyed fans have been spotting billboards with the band's logo and an 'X' — the Roman numeral for 10. Seeing as the band released its ninth album, Concrete and Gold, in 2017, it's a pretty good indicator that these cryptic billboards are for the next album.
One fan recently spotted the simple black and white advertisement while riding their motorcycle around Los Angeles and another fan posted on Reddit that they saw a video featuring the same Foo Fighters logo being projected onto the side of a building.
Check it out below and see the Reddit post HERE.
Dave Grohl hasn't kept recording the new album a secret and has shared a ton of updates about the process.
In February, Grohl confirmed with excitement that the Foo Fighters had completed recording the album and that he was working on a music documentary.
Back in March, Grohl also revealed that the band was most definitely haunted by ghosts while recording in Encino, California. "We would open up a Pro Tools session and tracks would be missing. There were some tracks that were put on there that we didn't put on there. But just like weird open mic noises. Nobody playing an instrument or anything like that, just an open mic recording a room," he explained at the time.
According to a fan on Reddit, the band has been teasing the Roman numerals in weekly email newsletters. "They have been releasing the bi-weekly emails detailing each of their past albums, numbering them with roman numerals. So based off that, the 'X' would refer to the number 10 in this case," the fan wrote.
This article was first published on iheart.com and is republished here with permission