Fleetwood Mac "owes" fan for viral TikTok video
Publish Date

Wednesday, 14 October 2020, 8:47AM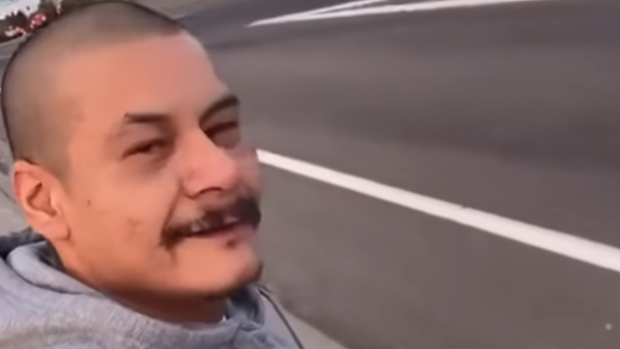 The viral success of Nathan Apodaca's TikTok video featuring himself skateboarding and drinking cran-raspberry juice to the mellow strains of Fleetwood Mac's 1977 hit "Dreams" predictably sent sales and digital streams of the song into the stratosphere yet again.
The effect was amplified when Mick Fleetwood himself joined the emerging social media platform and created a tribute to Apodaca's video.
Billboard reports that "Dreams" tripled in sales and nearly doubled in streams after the video spawned thousands of parodies and renewed interest in one of Fleetwood Mac's biggest hits.
On Friday, BBC News arranged a virtual meeting between two of TikTok's newest stars.
"One, we owe you," Fleetwood told Apodaca during the broadcast. "It's such a celebration of everything. I've heard you talking about it, and it's so joyous and fun."
Apodaca was on his way to work when his truck broke down after driving some 320,000 miles over its lifetime. Not content to wait for assistance, he grabbed his juice and hopped on his skateboard to ride the remaining 2 miles to the factory where he's worked for 20 years. He opened TikTok while rolling down a hill and created the beloved clip on a whim.
Fleetwood continued on a broader note, applauding Apodaca for using his creativity to bring people joy during a hard time. "I just want to say, outside of Fleetwood Mac, we owe you. It's such a great story, and so needed. In days that are really challenging...it makes people smile, and I'm so happy to be part of it. Congratulations on a wild, wild skateboard journey that has led us to talking today."
Apodaca, who was recently thanked by Ocean Spray with a brand new truck packed with free juice, says he's a lifelong fan of Fleetwood Mac and is still overwhelmed by the response he's gotten.
"I feel blessed and I appreciate you," he told the Rock and Roll Hall of Fame drummer. "It's just awesome."
This marks the second time in two years the Stevie Nicks-penned "Dreams" has been sent surging up the charts thanks to a viral video on social media.
This article was first published on iheart.com and is republished here with permission