Flea shows off his latest tattoo and the meaning behind it
Publish Date

Wednesday, 30 June 2021, 9:13AM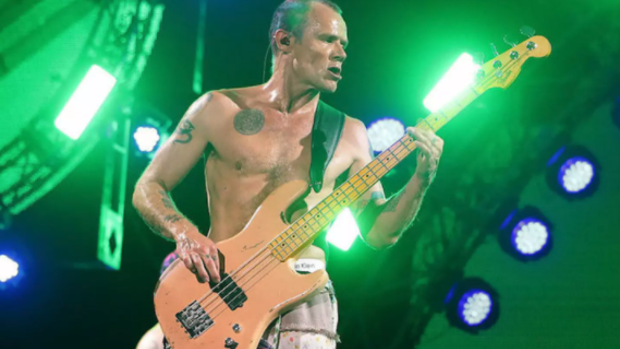 Flea got some new ink over the weekend, and he shared the finished product, along with its meaning, in a thoughtful Instagram post.
"Thank you to the inimitable tattoo master @_dr_woo_ for putting this black bear on my chest yesterday," the Red Hot Chili Peppers bassist wrote alongside a photo of a black bear freshly tattooed on his chest. "These animals have been in my life constantly, and I love and treasure them. A bear represents bravery, strength, protection, and defending energetic boundaries. Being a creature of the forest, bears have dominant earth energy. Bears enjoy the sweet pleasures of life, bringing up important lessons of enjoying life to its fullest, being curious, and having fun."
"This animal's power will make a hero out of you, as it symbolizes strength and great courage. ... This animal spirit determines you to not only lead others but to be a guide for them as well, as it's meaning is of inspiring those around and staying true to one's self," he continued. "And they rest well. And also don't forget about my friend @dat_nikka_bear and of course the miracle that is Everly Bear."
See Flea's post below.
RHCP reunited with guitarist John Frusciante last year and have been working on new music. Last month, drummer Chad Smith confirmed the band was prepping their 12th studio album.
"[W]e're making a record, we're making new music and it's very exciting," he said at the time. "I don't know when it's coming out, but we can't wait for people to hear it. And we can't wait to perform for people, just like everybody else that really misses that experience."