Flea shows off his best moves in wild dance medley
Publish Date

Thursday, 23 September 2021, 6:46AM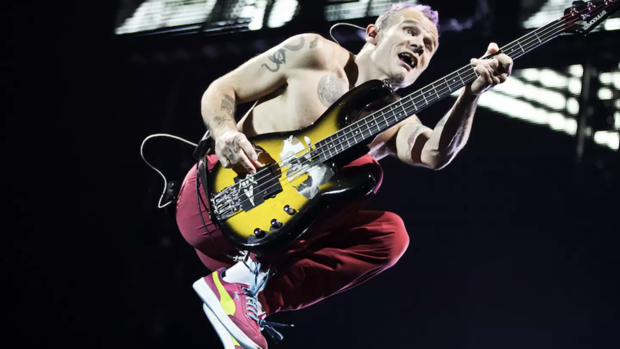 Flea's Instagram account is a content goldmine. Over the summer, he showed off his latest tattoo and the meaning behind it, and now he's showing off something else: his wild dance moves.
On Tuesday (September 21) the Red Hot Chili Peppers bassist shared a series of videos that featured him dancing to an eclectic array of music. "Tuesday morning medley, god bless Junie Morrison, coffee is good," he captioned the post.
Aside from girating to the funk star's "Bread Alone," Flea also skanked to Circle Jerks' "I Just Want Skank," interpretive danced to Jean-Marc Luisada and Jeanne Moreau's "Satie: Avant-dernières pensées - 1. Idylle, à Debussy," and did everything from the sprinkler to the Slavic squat dance during Lil Wayne's "Best Rapper Alive" — and that's not even all. (We just wish he added this cover of RHCP's "Can't Stop" played on literal red hot chili peppers to the mix.)
Watch the energetic dance medley below.

We're hoping Flea's testing out new moves to get back add to his usual stage antics. Back in May drummer Chad Smith revealed that RCHP was working on a new album and that a tour announcement was imminent; however, the band's been mum since then.