FBI reveals Kurt Cobain file and how it responded to questions about his death
Publish Date

Monday, 10 May 2021, 3:43PM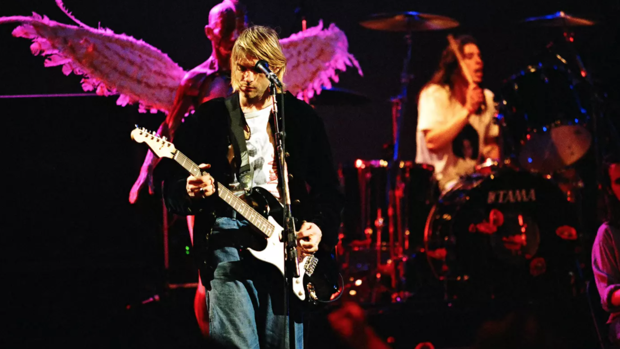 Twenty-five years later, the FBI has released its archival records related to late-grunge icon Kurt Cobain.
The 10-pages of documents include letters from fans urging the agency to investigate the Nirvana frontman's death and the FBI's response.
"The police who took up the case were never very serious in investigating it as a murder," one letter alleged. Another, sent in September of 2003, claimed that there was a possible "great injustice" and "inconsistencies" surrounding Cobain's death that needed to be explored.
The bureau replied to these individuals, informing them that the FBI did not necessarily have the jurisdiction to investigate Cobain's death as a potential homicide.
"In order for the FBI to initiate an investigation of any complaint we receive, specific facts must be present to indicate that a violation of federal law within our investigative jurisdiction has occurred," the FBI's responses read.
Cobain died of a self-inflicted gunshot wound on April 5, 1994, a few days after leaving a rehab facility where he was being treated for opioid addiction. He had overdosed on painkillers only a month prior while on tour in Italy.
The singer-songwriter's body was found in a room above the garage of his Seattle home on April 8, 1994. He was found with a shotgun and a suicide note. Through toxicological tests, investigators determined that Cobain was high on heroin and other drugs when he pulled the trigger of the gun.
You can read all the Cobain-related documents HERE.