Ex-Guns N' Roses' drummer Matt Sorum announces memoir release date
Publish Date

Tuesday, 9 March 2021, 8:29AM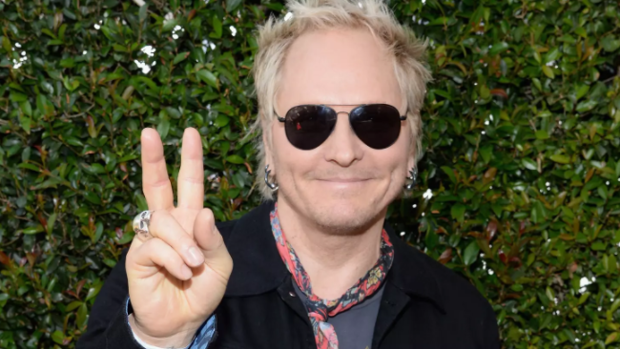 The drummer for Guns N' Roses' resplendent '90s lineup, Matt Sorum, has completed his long-awaited autobiography, Double Talkin' Jive: True Rock 'N' Roll Stories From the Drummer of Guns N' Roses, The Cult and Velvet Revolver, and the tome is set for a September 7, 2021, arrival via Rare Bird Books.
The memoir has been in the works for several years, but its release was delayed due to the coronavirus pandemic.
A Rock and Roll Hall of Famer with GNR, the book finds Sorum exploring his career as both a sideman and a songwriter; he looks at the highs and lows of his rock stardom and how his childhood and private life shaped what the world saw and heard on stage.
After growing with an abusive stepfather, as a young adult, Sorum began selling pot to get by. After a few years he was smuggling cocaine across the border through Hawaii — a job he quit days before a sting that would have put him in federal prison for decades had he been caught up in it.
Instead of working on the chain gang, Sorum found himself in L.A. looking for work as a drummer in local bands. He quickly ascended beyond the Sunset Strip scene and into the British rock band The Cult. Within a year, he was invited to join the biggest young rock band in the world, Guns N' Roses, and the rest is history.
Sorum's book doesn't avoid the friction or the occasional ugliness of his musical career, but it also goes beyond tabloid-fodder to explore the price debauchery and ego has on the soul.
"There's a lot of bad s--t that went down, but I just want to tell the story straightforward, and I don't want to hold back," he said in one 2018 interview. "I will edit some things ... I've had such an amazing life, and I go, 'Wow, man. If I don't write it down now, I don't want to forget.'"
In a 2020 conversation with Stop! Drop & Talk, Sorum explained why he chose a Guns N' Roses deep track for his book title.
"Izzy Stradlin wrote that song," Sorum said. "We played it together — on the [Use Your Illusion I] album, me and Izzy tracked that in one take. And the premise of the lyrics was based around the kind of pitfalls of the music business and success. There's this undercurrent that's not pretty. And I talk very truthfully about things that I went through, from my perspective."
This article was first published on iheart.com and is republished here with permission