Ex-drummer says Guns N' Roses played better when Axl Rose was late
Publish Date

Thursday, 2 September 2021, 8:30AM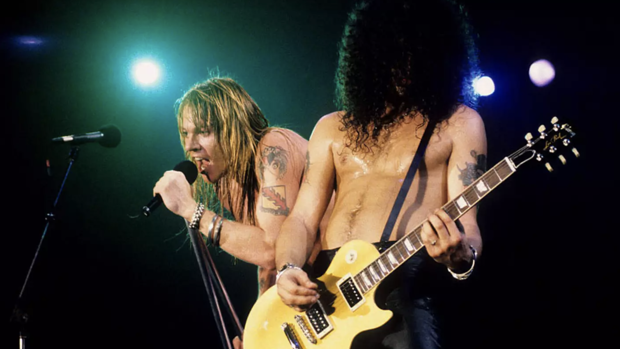 Guns N' Roses frontman Axl Rose is almost as much of an icon for his tardiness as he is for his music.
In the band's early-'90s heyday, Rose became infamous for making audiences — and his bandmates — wait hours before he was ready to take the stage. The delays were so lengthy and so pervasive that Rose is still living down that reputation to this day, despite the GNR show running like clockwork in recent years.
Drummer Matt Sorum, who was a member of GNR from 1990 - 1997, still remembers the helpless frustration of sitting backstage waiting on Rose. But he says the boredom and resentment had an unplanned benefit when the show did finally start.
"When I talk about being backstage, and we're two hours late and I'm frustrated, once we got up there, it was just all-out rock 'n' roll," Sorum told Billboard in a new interview.
With Rose M.I.A. the band members would stew in their dressing room, listening through the walls as the audience chanted and grumbled. When the time finally came to get onstage, everyone had a little extra edge to them, Sorum recalls.
"We were just throwing down because there was a lot of frustration, anger, anxiety — but it brought the show to a whole other level," he continued. "The crowd was fired up because they were angry that we were late. But once we got out there, some nights were just absolutely on fire."
Sorum was inducted into the Rock and Roll Hall of Fame with Guns N' Roses in 2012.
He explores his life's story and his musical journey in his autobiography Double Talkin' Jive: True Rock 'n' Roll Stories From the Drummer of Guns N' Roses, The Cult, and Velvet Revolver, which arrives September 7.