Eddie Vedder says Pete Townshend helped him move past Roskilde horror
Publish Date

Thursday, 27 August 2020, 9:50AM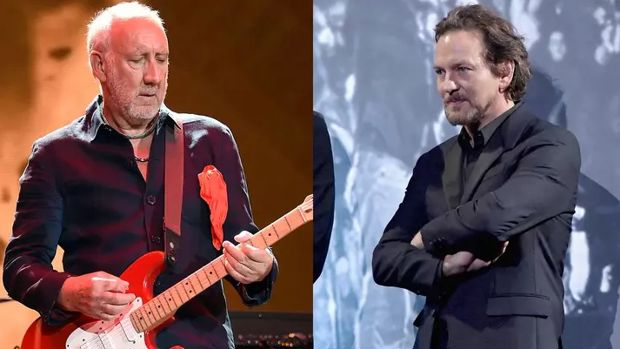 Pearl Jam's tragic concert at Roskilde festival in Denmark in 2000 started as anything but morose.
The band members took the stage with even more energy than usual after learning that their dear friends Chris Cornell and Susan Silver had just become parents to their first child, Lily Cornell Silver — "the first baby of all the [Seattle] bands," Eddie Vedder recalled.
But the celebration didn't last. About 40 minutes into Pearl Jam's set, the Roskilde crowd got out of control. A wave of bodies pressing towards the stage got more and more unwieldy. Nine fans died amidst the chaos and 26 others were hurt.
Vedder recalled the tragedy on the latest edition of Lily's Mind Wide Open IGTV series on mental health awareness.
Not many musicians have experienced such tragedy at a concert. One of few exceptions, The Who's Pete Townshend, reached out.
In 1979, 11 fans were trampled to death and 40 others were hurt at Cincinnati's Riverfront Coliseum when they were caught in a stampede of people rushing to get to the front of the stage before a Who concert.
Vedder was so distraught after the Roskilde incident that he was in the "fetal position." But Townshend wouldn't accept that Vedder and Pearl Jam would be undone by it.
"I was doing a bit of 'woe is me, how did it happen to us?'" Vedder recalled of his conversation with Townshend. "And Pete said, 'Because you can handle it. ...That's probably why it happened, because you can handle it. He empowered me to get my s--t together. Don't feel sorry, and don't react; respond."
Watch the full conversation in the player below.
This article was first published on iheart.com and is republished here with permission