Eddie Van Halen battled stage fright for his entire career
Publish Date

Monday, 22 February 2021, 11:34AM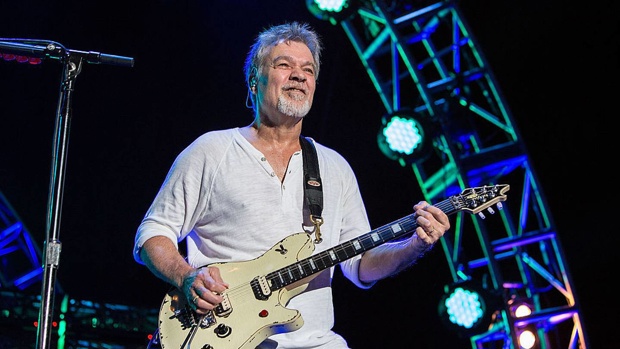 Wolfgang Van Halen had no idea that he would one day be in Van Halen when he first picked up a bass to jam with his father and uncle; he says the three were just playing together for fun.
Wolf tells comedian Bill Burr in a recent conversation on the Thursday Afternoon Monday Morning Podcast, that the three first played together in 2005, running a set of Van Halen songs.
The session turned out to be fortuitous for the family, though Wolfie is still not certain whether the jam was a surreptitious audition or if his performance that day gave Eddie and Alex Van Halen the idea to bring him into Van Halen.
"Al and dad were just in the studio jamming and I picked up a bass one time and then we started jamming and it was like, 'Oh, this is kinda fun!'" Wolfgang recalled. "Then I went home and I made a list. It's still hanging up in the studio. I made a 'Van Halen Trio Jams' list with [Sammy] Hagar songs, [David Lee] Roth songs, just whatever. ...I learned them that night, came back and we just started playing them."

He continued, regarding the circumstances that led to him eventually joining the band.
"...I don't know all the details [of the breakup with Hagar and Michael Anthony]. ...Mike is a great f---ing guy and I can't tell you what happened between my dad and him. All I can say is that it's like, he was kind of over here and my dad was over here [in an opposite place], and honestly, I don't blame him 'cause my dad, he was going through kind of a rough time during those times. So I can understand why Mike didn't want to be around. I guess dad took that as, 'Well, okay, f--- you! I'll just be jamming with my son over here.' That's when he got sober. Then it was like me being around was that thing that kept him to be not as nervous."

Wolfgang officially joined Van Halen in 2006, shortly before officially Roth returned to the group. His parents, Eddie and Valerie Bertinelli, officially divorced a year later, and Eddie finally got sober in 2008.
While Eddie usually came off as laid back onstage, he suffered from severe stage fright before performances. That anxiety-fueled Eddie's drinking habit. Wolfie says his presence on tour helped calm his dad's nerves and keep him sober.
This article was first published on iheart.com and is republished here with permission