Dio autobiography details clashes with Ritchie Blackmore, Black Sabbath
Publish Date

Saturday, 20 February 2021, 2:29PM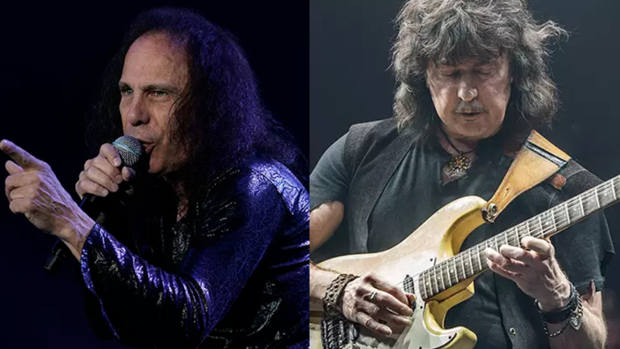 Ronnie James Dio's long-awaited autobiography, Rainbow in the Dark, has finally been completed and is scheduled for release on July 27.
The book, which Ronnie began working on before his death in 2010, chronicles the singer's fascinating life and iconic career as one of hard rock and heavy metal's most influential figures.
His widow and longtime manager, Wendy Dio, says Ronnie had completed the book up until the middle of his tenure in Rainbow. (The couple married in 1974, the same year Ronnie joined Rainbow.) She relied on journalist Mick Wall to craft the rest of the story from there, using archival interviews and other Dio writings and recollections.
The memoir chronicles "everything from his fallout with Ritchie Blackmore, the drugs that derailed the resurrection of Black Sabbath, the personality clashes that frayed each of his three bands, and the huge bet he and Wendy placed together to launch the most successful endeavor of his career...his own band, Dio."
Ronnie was the voice and captivating frontman for, in fact, four huge rock bands, Rainbow, Black Sabbath, his solo band and the reunited version of Black Sabbath's Mob Rules-era lineup, Heaven & Hell, which released one acclaimed studio album under that name in 2009.
The result is a "frank, startling, often hilarious, sometimes sad testament to dedication and ambition, filled with moving coming-of-age tales, glorious stories of excess, and candid recollections of what really happened backstage, at the hotel, in the studio, and back home behind closed doors far away from the road."
The story begins with Dio's childhood in the '50s in New York State and ends with one of his final concerts at Madison Square Garden in New York City.
Rainbow in the Dark is available now for preorder.
This article was first published on iheart.com and is republished here with permission