David Gilmour has "absolutely" no desire to reunite Pink Floyd
Publish Date

Friday, 12 March 2021, 9:06AM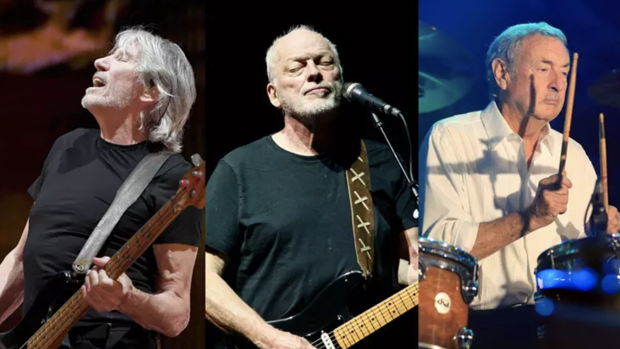 Not that there were many signs foreshadowing a Pink Floyd reunion anytime soon, but guitarist David Gilmour isn't leaving the door open for speculation.
In a recent conversation with Guitar Player magazine, Gilmour said the iconic progressive rock band "has run its course, we are done."
He quickly added that he has no qualms about his longtime foil, bassist "Roger [Waters] doing whatever he wants to do and enjoying himself."
"But I absolutely don't want to go back," Gilmour said. "I don't want to go and play stadiums. I'm free to do exactly what I want to do and how I want to do it."
Pink Floyd last performed live together in 2005. Keyboardist Richard Wright died of lung cancer three years later, and while surviving band members Gilmour, Waters and drummer Nick Mason have crossed paths onstage in various combinations, it's never been as a trio.
Gilmour and Waters, in particular, have been engaged in a behind-the-scenes tug-o-war over Pink Floyd's legacy. Waters says he's tried to reach a new compromise in recent years, but to no avail.
"David thinks he owns it," Waters told Rolling Stone last year. "I think he thinks that because I left the band in 1985, the he owns Pink Floyd, that he is Pink Floyd and I'm irrelevant and I should just keep my mouth shut."
Waters and Gilmour don't agree on much, but they have been in lock-step regarding the reunion question.
"It would be f---ing awful," Waters said.
Mason has remained a proxy between Gilmour and Waters, acknowledging that the two are "happier" when they don't have to deal with one another. For what it's worth, Mason remained open — even hopeful — for a reunion.
This article was first published on iheart.com and is republished here with permission