David Gilmour fires back at Roger Waters over Pink Floyd's 'Animals' remix
Publish Date

Wednesday, 9 June 2021, 9:15AM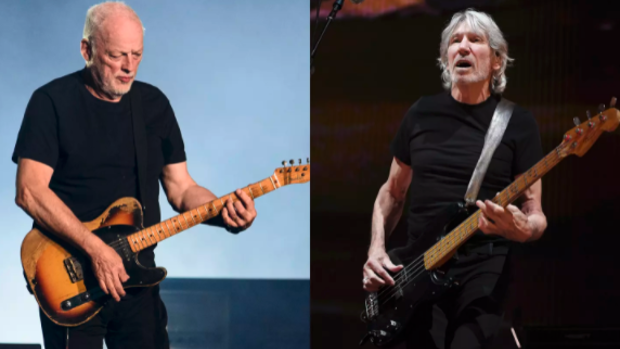 In a classic he said, he said turn, David Gilmour is shifting blame for the long-delayed remix reissue of Pink Floyd's 'Animals' back on his former bandmate and longtime rival, Roger Waters.
Speaking with Rolling Stone in a recent interview alongside his wife Polly Samson, Gilmour explained that "a very lovely Animals remix has been done, but someone has tried to force some liner notes on it that I haven't approved and, um, someone is digging his heels and not allowing it to be released."
Gilmour noted in the interview that Pink Floyd never before published liner notes on its albums. Waters, he suggested, was "just getting a bit shirty. You know how he is, poor boy."
The interview was conducted before Waters resurfaced last week to issue another scathing rebuke of Gilmour's stewardship of Pink Floyd, to announce that the Animals reissue was finally due for release and to tease a forthcoming memoir in which he would expose Gilmour's "false" narrative about Pink Floyd.
In his blog post, Waters acknowledged his part in blocking the Animals reissue over the liner notes question, saying that he was giving up the fight in a compromise to see the record finally released. While Gilmour objected to the notes being included on the reissue, Waters published them on his official website, along with an excerpt from his book in which he claims to catch Gilmour taking credit for part of Pink Floyd's "Money" that he was not involved in creating.
Gilmour tells Rolling Stone, however, that Waters has spun his own tale about Pink Floyd and spread plenty of "misinformation" in his own right over the years.
"I'm not keen on constantly responding to every bit of untruth that I hear about myself and what I'm doing," Gilmour continued. "There are packs of lies and information I've allowed to sit out there but my general view is to swallow and ... it'll all come right one day in one way or another."