Dave Grohl's 'Cradle To Stage' TV show with his mom gets premiere date
Publish Date

Tuesday, 20 April 2021, 7:34AM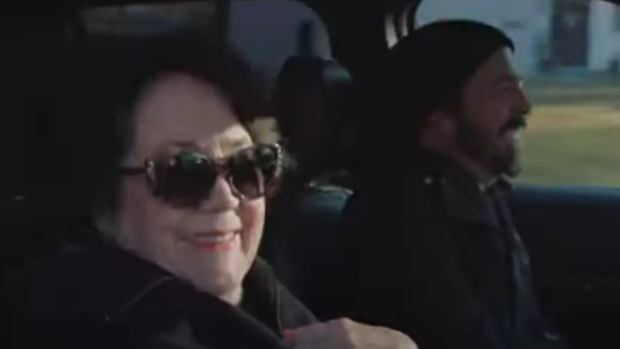 Dave Grohl's new television show with his mother, Virginia Grohl, has a premiere date set for Thursday, May 6, on Paramount+.
The announcement came along with a brief teaser video, which you can watch below.
From Cradle to Stage is based upon Virginia's 2017 book of the same name, which explores the careers of famous musicians from the perspective of their mothers.
Guests on the series include, Brandi Carlile and her mother Teresa; Miranda Lambert and her mother Bev; Rush's Geddy Lee and his mother Mary Weinrib; Rage Against the Machine/Audioslave's Tom Morello and his mother Mary; and Pharrell Williams and his mother Dr. Carolyn Williams.
"I believe that the relationship between a musician and their mother is so important because it's the foundation of their understanding of love, which is surely every artist's greatest muse," Dave said of the series in a press release. "Having the opportunity to travel the country and tell the stories of these amazing women behind the curtain not only shed some light on the music that they inspired, but also made me appreciate the love that I was given from my own mother, my best friend. It goes without saying that we are all indebted to the women who have given us life. For without them, there would be no music."
Dave and Virginia began developing the series circa 2018 with Live Nation Productions after the success of the book.
Dave's longtime Nirvana and Foo Fighters bandmate, guitarist Pat Smear, suggested in a February interview that Virginia should be the one to induct the Foo Fighters into the Rock and Roll Hall of Fame, should they get inducted this year.
This article was first published on iheart.com and is republished here with permission