Dave Grohl says Foo Fighters are much closer friends than Nirvana was
Publish Date

Thursday, 4 February 2021, 9:06AM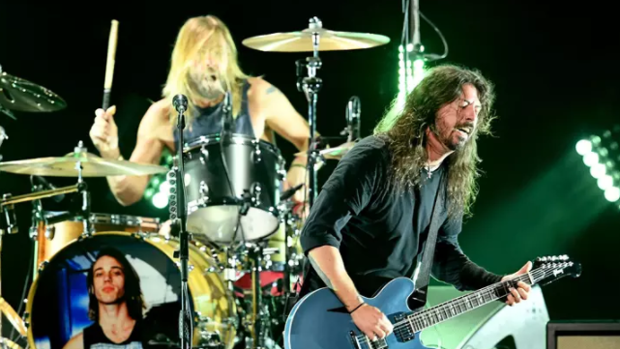 Twenty-five years and 10 albums into the Foo Fighters' career, Dave Grohl couldn't be happier with what he and his bandmates have built.
Grohl has been considering Foo Fighters' relationship to Nirvana a lot recently — how he almost gave up music after Kurt Cobain died and how happy he is that he was able to move forward.
While Grohl can't argue with the rewards his Hall of Fame career with Nirvana brought him, he says Foo Fighters is a much wiser, higher-functioning collective.
"We were friends, But you know, there was a dysfunction in Nirvana that a band like Foo Fighters doesn't have," he said. "You also have to realize, from the time I joined Nirvana to the time it was over was only about four years. It wasn't a long period of time. Was I close to Kurt, as I am to [Foo Fighters drummer] Taylor Hawkins? No."
Nirvana may have been untouchable when playing their music, but Grohl says the trio was too young, too inexperienced and under too much pressure to be close as friends.
"If the music hadn't worked, we wouldn't have been there together," he said.
He says he and Nirvana bassist Krist Novoselic became much closer in the years after the band ended. They shared a unique, rigorous experience to which few others can relate.
While things might have been awkward at times behind the scenes, Grohl asserts that music is still a type of communication, and he's played with enough musicians over the years to understand the surreal connection musicians get from jamming together.
"There are people that I might feel a little awkward talking to but once we strap on instruments, it's like they're the love of my life."
This article was first published on iheart.com and is republished here with permission