Dave Grohl reveals what band inspired Nirvana's "Smells Like Team Spirit"
Publish Date

Thursday, 23 September 2021, 2:37PM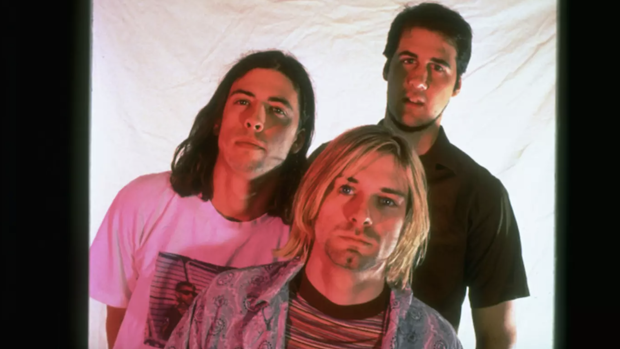 To celebrate Nirvana's seminal album Nevermind turning 30, Dave Grohl broke down how its biggest hit "Smells Like Team Spirit" came about and what band inspired the trio to write it.
"I remember writing 'Teen Spirit' in our rehearsal space, and I liked the riff that Kurt [Cobain] came up with because it's percussive. Those muted, stabbing strums in between the chords really leant to the pattern of the drum riff," he recalled to NME. "To be honest, at that point, we were listening to a lot of Pixies – it was Bossa Nova [era]. And we were just having fun, really. We were just coming up with new song after new song every day. Krist Novoselic, I believe, has boom box recordings of all of these – riff ideas that were never used, songs that were shaped into songs for Nevermind (some of them)."
He went on to admit that the band were focused on different songs during the recording process. "Of course, no-one had any psychic foresight to imagine that the song would go on to do what it did. We just f***in' rocked it in a little rehearsal space that was like a barn," Grohl said. "I didn't know what the lyrics were; Kurt's melody pattern changed every other time we played it and it wasn't really until we got into the studio to record it that I realized the power of the song. And not just lyrically or musically, but the groove of the song – it was really powerful. I think everyone was more focused on songs like 'In Bloom' or 'Lithium' or 'Breed'; nobody really paid too much attention to 'Teen Spirit' while we were recording it. We just thought it was another cool song for the record."
The former Nirvana drummer has been taking many walks down memory lane to honor the album's big anniversary, including confessions that the band had low expectations when Nevermind came out and that he ripped off disco drummers for his parts on the album.
Nevermind turns 30 on September 24.