Dave Grohl recalls harrowing visit to Lemmy Kilmister's "disgusting" home
Publish Date

Wednesday, 20 January 2021, 11:19AM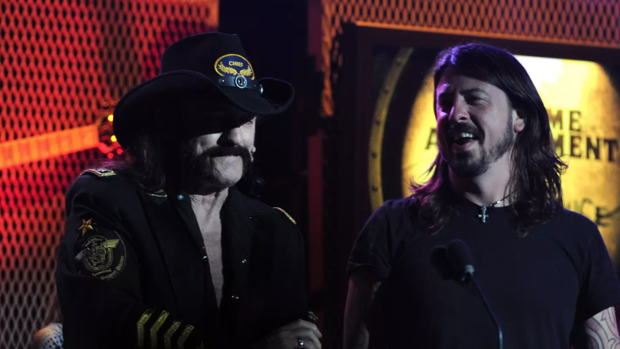 During his career, Motörhead frontman Lemmy Kilmister was the living, breathing personification of rock 'n' roll.
Lemmy didn't just embody rock's clichés, he revolutionized them. And in addition to his famous excesses, Lemmy was a beloved friend and leader in the rock realm.
Dave Grohl got to know Lemmy in the early-'00s, while the two worked on Grohl's heavy metal supergroup Probot. In a recent conversation with Classic Rock Magazine, Grohl recalled his shocking first and only visit to Lemmy's Los Angeles apartment.
"I was shocked at how f---ing disgusting it was," Grohl said with a laugh. "These aisles of magazines and VHS tapes, stacked three to four feet high, Lemmy sitting on the couch, in his black bikini underwear with a spiderweb on them, after just dyeing his hair black, doing a phone interview, with a video game on pause on the television."
Grohl had plenty of time to take in his surroundings until Lemmy completed the interview, at which point the bassist politely asked Grohl if he'd like an whiskey.
"It was f---ing 11:15 in the morning," Grohl recalled. "I said, 'Sure.' I will never, ever forget every little detail of that day. Especially not the black underwear..."
Grohl and Lemmy stayed friends over years, working together whenever possible. But Grohl never visited Lemmy's home again.
Foo Fighters' recent single, "No Son of Mine," is an homage to Motörhead. Grohl told OK! Magazine that he wishes "Lemmy were alive to hear it, because he would see how much an influence he's been to me."
The new Foos album, Medicine at Midnight, arrives February 5.
This article was first published on iheart.com and is republished here with permission