Dave Grohl recalls eerie few days after Kurt Cobain's death
Publish Date

Wednesday, 7 April 2021, 2:56PM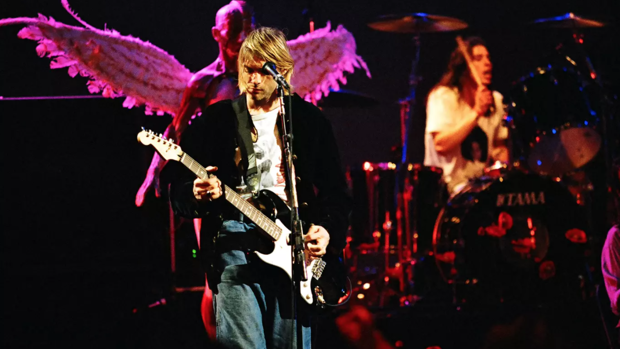 Kurt Cobain's death in 1994 was all the more jarring for his Nirvana bandmates because of how much of a whirlwind the band's career was up until that point.
Nirvana went from virtually unknown to the biggest rock band in the world in less than a year since Dave Grohl joined as the band's drummer. Then one day it was all over.
Speaking with the BBC, Grohl described a strange feeling that everything in the world had stopped following Cobain's death on April 5, 1994 (the frontman's body was discovered on April 8). It took him a long time contemplate what he would do with his life without Nirvana, and he couldn't do anything without thinking of Kurt.
"I didn't really have a plan," he said. "When everything's sort of turned upside down and shaken up like that, you just wake up every day thinking, 'Who am I, where am I, what am I doing?' ... I remember the day after Kurt died, how strange it felt to wake up knowing he wasn't with us anymore and that I had another day. Like, okay, so what am I going to do with today? I believe it was then that I started to realize, 'Oh, okay, you have to do everything once again. Meaning like, I have to make a pot of coffee and this is my first pot of coffee since Kurt's gone. I have to go upstairs and get dressed. This is the first thing I'll wear since Kurt has been gone. It goes like that. I honestly don't know what I did. It was months and months and months."
Grohl admits that he still thinks of Kurt often; he even has fraught recurring dreams about Nirvana reuniting.
"They always give me this initial burst of happiness and joy, because Kurt is always in them," Grohl said. "It's like: 'Oh! He's still alive!' There's never any explanation for that. Just that lovely feeling. Then it all goes wrong when we go on stage. There's no one in the audience and my drum sticks stretch to the size of telephone poles."
After years of avoiding Nirvana's music, Grohl has learned to enjoy Nirvana again without dwelling on the band's tragic ending since his daughters have become fans.
This article was first published on iheart.com and is republished here with permission