Dave Grohl describes recurring Nirvana dream he's had for the past 24 years
Publish Date

Wednesday, 13 January 2021, 12:25PM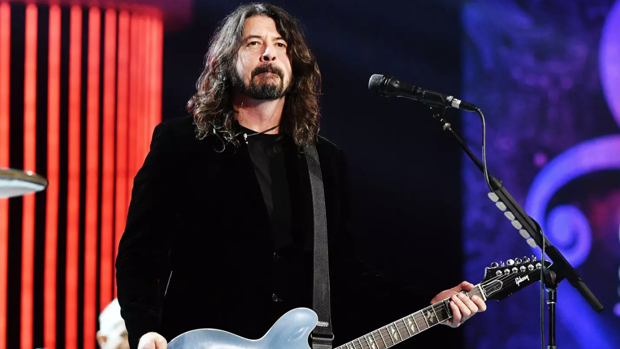 As the years go on, Dave Grohl has gotten more comfortable and more candid discussing his career with Nirvana and the band's special place in his heart.
In a recent interview with Classic Rock Magazine, the Foo Fighters frontman revealed that memories and wishes about his old band are never too far away from him.
"I still have dreams that we're in Nirvana, that we're still a band," he said. "I still dream there's an empty arena waiting for us to play, but I don't sit down at home and run through 'Smells Like Teen Spirit' by myself. It's just a reminder that the person who is responsible for those beautiful songs is no longer with us. It's bittersweet."
Grohls says the dreams recur a few times a year, and have done so for the past 24 years.
"Kurt just appears – like he's been in hiding. We look at him and go,​'What the f***?! Where have you been?'" he explained. "And we've got a gig in an hour, and I get this feeling, like,​ 'Oh my gosh, I get to play these songs again.'"
Of course Grohl and Pat Smear (current Foos guitarist and former Nirvana touring guitarist) reunited with Krist Novoselic a handful of times in recent years for brief sets of Nirvana music with the help of a number of different guest vocalists, including Paul McCartney, Joan Jett, St. Vincent, Beck and others.
While Grohl can probably approximate Cobain's vocal style, he says he ultimately doesn't feel comfortable singing Nirvana lyrics. But he feels "perfectly at home playing those songs on drums."
Nirvana co-founder Novoselic explained in a 2014 interview with The Young Turks that he also dreams about Nirvana. Even in a dream, he says it's comforting to see Cobain again.
"I'm so happy to see him in a dream, like, 'Oh my god, it's so good to see you,'" the bassist recalled. "Then we're always like, 'Okay, let's go play.' We're always going to go play music, so there's some kind of connection there, which is good. That's what it's all about."
This article was first published on iheart.com and is republished here with permission
Take your Radio, Podcasts and Music with you