Dave Grohl confesses he wants to quit Foo Fighters after every tour
Publish Date

Friday, 18 September 2020, 1:27PM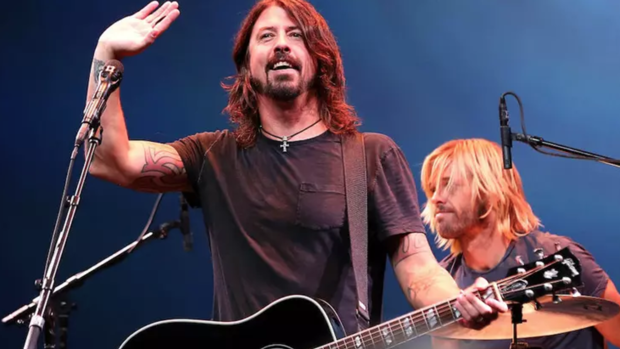 Dave Grohl is a prolific musician — he seems to always either be on the road or in the studio — however, it unsurprisingly takes a toll on the father of three. In the new documentary, Brian Johnson Meets Dave Grohl, the Foo Fighters frontman confessed to the AC/DC singer that he thinks about quitting the band every time he gets home from tour.
"It's kind of a running joke with everyone in my life where, after I've been on the road for a year and a half, I come home from tour and say, 'I'm never doing that again. That's it. That's the last time. Never ever again. I'm going to take two years off,'" he explained (via NME).
"And all my friends look at me and say, 'Bulls**t. There's no way.'"
Those friends, of course, are right. It doesn't take long for Grohl to get the itch again. "After a month and a half I've got a guitar in my lap and I'm writing songs and I call the guys and say, 'Let's make another record.' Every time," he said.
The Foos are currently putting the finishing touches on their 10th studio album, which Grohl says is unlike anything they've ever done before.
This article was first published on iheart.com and is republished here with permission