Dave Grohl and his mum to co-host new TV series 'Cradle To Stage'
Publish Date

Monday, 1 March 2021, 11:33AM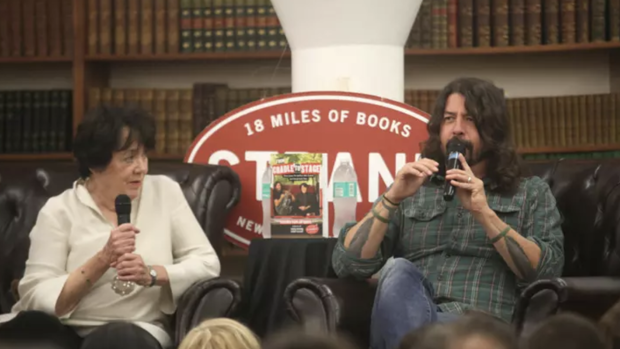 Annual son-of-the-year candidate Dave Grohl is set to co-host a new docu-series with his mother, Virginia Hanlon Grohl, based on her 2017 book, From Cradle To Stage: Stories From The Mothers Who Rocked And Raised Rock Stars.
The six-part series, directed by Dave, will explore the special relationships between successful musicians and their moms. It will premiere on Paramount+.
MTV Entertainment Groups president Chris McCarthy said Wednesday at a launch event for Paramount+ that his company is thrilled to "re-invent some of our most stories and impactful music franchises" and create new ones, like Cradle To Stage.
Virginia's book features interviews with mothers of 18 famous musicians, including those of Rush's Geddy Lee, Rage Against the Machine's Tom Morello, Beastie Boys' Mike D, Miranda Lambert, Amy Winehouse, Maroon 5's Adam Levine and several others.
In a 2017 interview about the book with Rolling Stone, Virginia said that many of the women she spoke with initially said that their children were the only thing about them that was interesting, "And then it turned out that wasn't true at all."
While Paramount+ (formerly CBS All Access) is launching 36 original series this year, the platform also plans to resurrect beloved franchised like Behind the Music, Yo! MTV Raps, Beavis and Butt-Head and others, among its library of 30,000 episodes of television and 2,500 movies.
This article was first published on iheart.com and is republished here with permission