Dave Grohl and Brian Johnson team up for documentary about life on the road
Publish Date

Wednesday, 9 September 2020, 11:01AM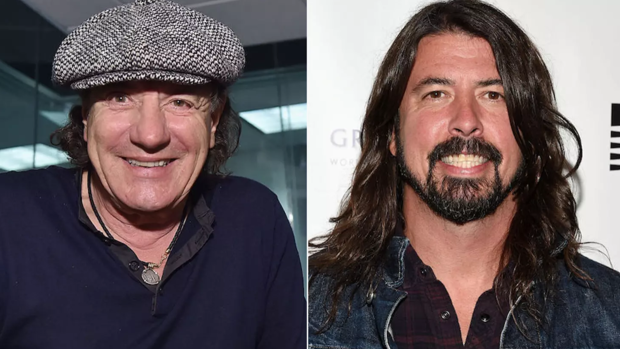 Ever wonder what Brian Johnson and Dave Grohl would talk about if they ever got in a room together? Well, we're all about to find out. Sky Arts recently teased a new documentary, aptly titled Brian Johnson Meets Dave Grohl, in which the rockstars will discuss their iconic careers while hanging out at the Foo Fighters' Studio 606 in California.
"It's a meeting of rock legends as AC/DC frontman Brian Johnson meets Foo Fighters lead singer and former Nirvana drummer Dave Grohl at the Foo's LA studio to share stories about life on the road," reads a synopsis on the Sky Arts website. The documentary is set to premiere on September 17.
Last week, Johnson gave fans an update about his status with AC/DC and discussed how much the band missed playing live music during an interview with Joe Walsh.
"I think it's made us realize how much we took for granted," he said about the COVID-19 pandemic's impact on the music industry. "When you've gone to a gig or something and you hear somebody hit that guitar, like your good self, and just knock the snot out of it and you just get that shiver down your back. Now when you hear a band start up, hearing the live music — I think that's a big miss for everybody."
This article was first published on iheart.com and is republished here with permission