Courtney Love Wipes Away Tears While Covering Britney Spears' 'Lucky'
Publish Date

Monday, 5 July 2021, 8:00AM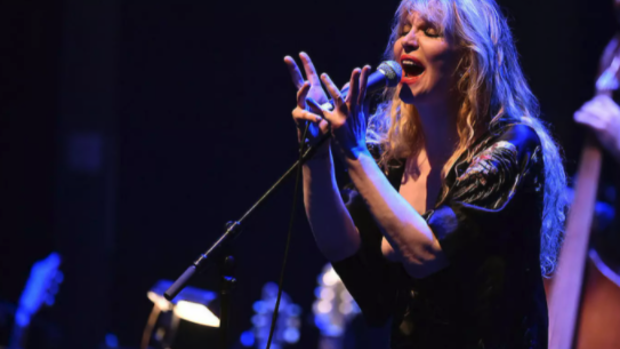 On Saturday (July 3), Courtney Love shared an acoustic cover of Britney Spears' "Lucky" for her Instagram followers. Donning pink hair, the Hole frontwoman put a punky spin on the Oops... I Did It Again track, which laments the isolation that can come with being famous. The song hit close to home for Love, who was interviewed for The New Yorker's investigative piecet detailing "traumatizing" conservatorship battle detailing the pop star's "traumatizing" conservatorship battle, and by the end of the performance she was wiping away tears.
Love has been vocal during Spears' fight to dissolve her conservatorship and spoke to journalist Ronan Farrow about her entanglements with Hollywood figure Sam Lutfi, whom she calls him a "street hustler" in the New Yorker report, and business manager Lou Taylor.
"An honor to speak to an honorable man. Speak again soon," she tweeted when the article went live.
Watch Love's emotional cover of "Lucky" below.
Earlier this week, Love accused pop star Olivia Rodrigo of "stealing" Hole's Live Through This album art imagery for her Sour Prom promo photo and publicly asked her to send flowers and an apology note.
"Stealing an original idea and not asking permission is rude. There's no way to be elegant about it," she commented on Facebook. "I'm not angry . It happens all the time to me . And he really I'm very gracious or say nothing . But this was bad form . That's not bullying or bomb throwing . This persons music has nothing to do with my life . Possibly never will . It was rude And I gave every right to stick up for my work . Don't gatekeep me ! I'm honorable as f**k to my fellow artists , and I expect the same ."
This article was first published on iheart.com and is republished here with permission
Take your Radio, Podcasts and Music with you