Courtney Love calls solo album one of "life's great shames"
Publish Date

Friday, 8 January 2021, 11:24AM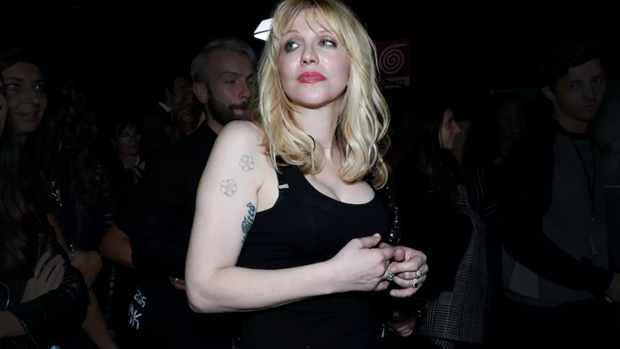 We all have regrets, and for Courtney Love those are apparently 1) dating comedian Steve Coogan briefly in 2005, 2) getting addicted to crack, and 3) releasing her one and only solo album, 2004's America's Sweetheart.
On Monday (January 4), the Hole singer shared a pretty hilarious photo on Instagram of a woman driving a black car with hot pink trim, detailed with a pinup image inspired by the album's artwork. "A happy Australian cruising around, Australia... 'America's Sweetheart' having her revenge, on, Melbourne ? AMAZING. !" she captioned the post. "Maybe one day I won't hate that record. It has some good songs. But like Steve Coogan, or crack, it's one of my life's great shames."
"Just the period, sloppiness, men, money, drugs, nightmare.... although Chateau Miraval (where we made it) doesn't suck," she added before confessing she kinda liked the gawdy car. "Thanks to my fave Aussie @joedadic.. I'm oddly ... strangely satisfied with this"
See Love's entertaining post below.
While America's Sweetheart is Love's only solo album to date, she recently revealed she's been working on its follow-up, along with a memoir, during quarantine in her London home. She also acknowledged the possibility of recording another Hole album.
This article was first published on iheart.com and is republished here with permission