Courtney Love Accuses Rock & Roll Hall of Fame of Misogyny In Scathing Op-Ed
Publish Date

Tuesday, 21 March 2023, 9:01AM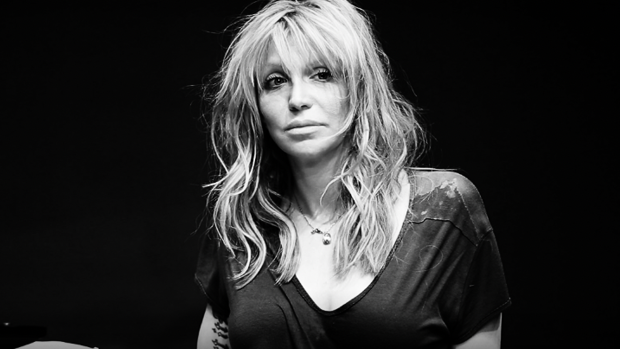 Just a couple of months before the Rock & Roll Hall of Fame unveils its Class of 2023, Courtney Love has accused the foundation of misogyny in an op-ed for The Guardian published Friday titled Why are women so marginalised by the Rock & Roll Hall of Fame?.
In the essay, Love cited writer Jessica Hopper, who recently calculated that only 8.48% of Rock Hall inductees are women: "When the Rock & Roll Hall of Fame started in 1983, you would have thought they might want to begin with Sister Rosetta, with those first chords that chimed the songbook we were now all singing from," the Hole bandleader wrote. "The initial inductees were Chuck Berry, James Brown, Ray Charles, Little Richard, Sam Cooke, Fats Domino, the Everly Brothers, Buddy Holly, Jerry Lee Lewis and Elvis Presley; not a woman in sight."
Love went on: "It took the Rock Hall 30-plus years to induct Nina Simone and Carole King. Linda Ronstadt released her debut in 1969 and became the first woman to headline stadiums, yet she was inducted alongside Nirvana in 2014. Most egregiously, Tina Turner was inducted as a solo artist three decades after making the grade alongside her abuser, Ike."
Notably, Love's op-ed also pointed to four-time Rick Hall nominee Kate Bush, whose "Running Up That Hill (A Deal With God)" earned a second life last summer thanks to a Stranger Things needle drop. "Never mind that she was the first woman in pop history to have written every track on a million-selling debut," Love wrote. "And yet there is no guarantee of her being a shoo-in this year."
Love extended the Rock Hall's accused sexism to its nominating board, as well, writing that just nine out of its 31 members are women and that 90% of voters are male. Additionally, Love asserted that Rock Hall is biased against Black artists, noting the Chaka Khan and A Tribe Called Quest have yet to receive their flowers.
In response to Love's essay, Pretenders frontperson Chrissie Hydne offered her own perspective in a Facebook post Friday, writing that "it's just more establishment backslapping."

Along with the aforementioned Bush and A Tribe Called Quest, this year's Rock & Roll Hall of Fame nominees include Cyndi Lauper, George Michael, Missy Elliott, Rage Against the Machine, Sheryl Crow, and The White Stripes. The Class of 2023 will be announced in May, and will formally be enshrined during a gala this fall.
This article was first published on consequence.net by Abby Jones
Take your Radio, Podcasts and Music with you