Brian May recalls how Queen was wrong about "Don't Stop Me Now"
Publish Date

Friday, 18 December 2020, 10:03AM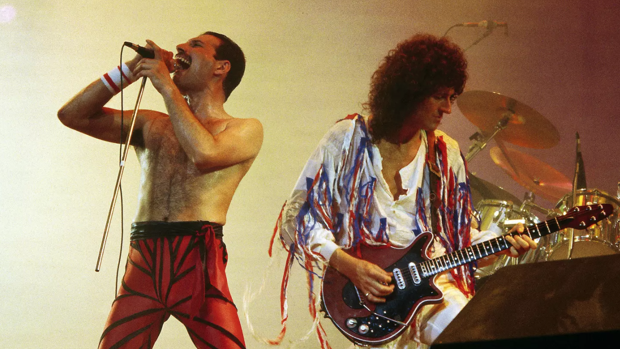 Queen had plenty of experience with writing and recording hit songs by the end of the '70s and Brian May recalls the band having a feeling of inevitability about "Don't Stop Me Now" while working on its seventh studio album, Jazz, in 1978.
"Don't Stop Me Now" was released as a single in early-1979 and it was a rare time in Queen's career that the band's instincts were proved wrong, at least for the time being.
"I think when we were doing it in the studio, we all thought, 'Oh, it's a massive hit.' But it actually didn't happen at the time," May said in a 2012 U.K. radio interview. "But, it's grown ever since."
Following its initial released "Don't Stop Me Now" reached a respectable No. 9 in the U.K., but completely flopped in America, where it peaked at just No. 86. Queen had to wait decades for "Don't Stop Me Now" to become the standard it is now.
The song's late-emergence is generally credited to its prominent use in the 2004 zombie comedy Shaun of the Dead and many ensuing films and TV shows. By 2014, Rolling Stone readers voted it their third favorite Queen song of all time.
And finally "Don't Stop Me Now" landed as a proper worldwide hit upon the release of the soundtrack to Queen's Academy Award-winning (and box office record-breaking) Freddie Mercury biopic Bohemian Rhapsody in 2018. The song hit No. 1 on the Rock chart in the U.K. and No. 7 on the Rock and Alternative chart in the U.S.
The song's success was indicative of the band's resurgence, thanks to the film and to Adam Lambert's riotously successful inclusion in Queen's touring collective. But May has always seen a dark side in the lyrics for "Don't Stop Me Now," noting that Mercury had been pushing the limits of his own decadence at the time the song was written.
"I think it's become probably the most played Queen record of all. I have to say it was never my favorite of Freddie's compositions, I think it was kind of thrown together very quickly," May explained, before noting that the song is undeniable, despite his personal preferences.
"People live it and it's great. Freddie was able to just put his finger on that button of, 'Yeah, let's go out and have a good time.'"
This article was first published on iheart.com and is republished here with permission