Brian Johnson credits tech breakthrough with enabling his AC/DC return
Publish Date

Wednesday, 18 November 2020, 8:23AM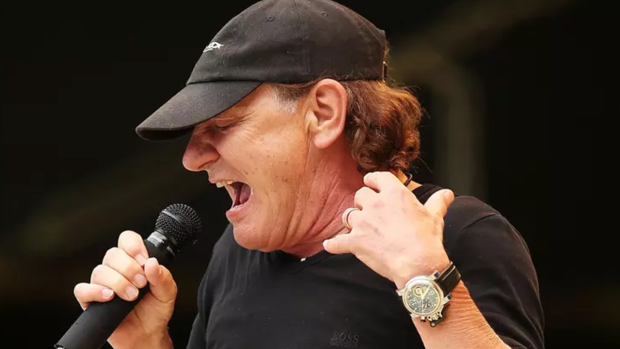 Four years after bowing out of AC/DC's 'Rock or Bust' tour due to severe hearing loss, Brian Johnson says he's able to tour again when the time comes.
Johnson's hearing damage — which he says was caused by an auto-racing injury, not playing in a band — hasn't been cured, but he has been outfitted with an experimental new device that both protects his ears and allows him to hear the band more clearly.
"Technology comes along," he said in a recent interview with Yahoo! Music. "It's a wonderful world. Now technology moves faster and faster. And this fabulous man had an idea he wanted to share with me. And we got together, worked for about two-and-a-half years on this thing."
Johnson was replaced on the 'Rock or Bust' tour by Axl Rose, though guitarist Angus Young has said the band never considered bringing Rose on full-time.
Young added to Yahoo! that AC/DC was fortunate Johnson had been so proactive with regards to his hearing.
"It was a case of Brian working [with the hearing technology] even before we got together for the album; he's been working it out with these people and he was getting a lot of great results, and kept us updated," Angus said. "Brian was really happy with the technology, and he'd tested it in different environments. ... So, when we said we were going to get together in the new studio, I knew straight away that if he was saying that, he was ready."
Johnson played a handful of dates with AC/DC in 2016 before his hearing issues became insurmountable. The frontman complained of not being able to hear the band onstage before a doctor advised him to quit performing immediately or risk permanent deafness.
AC/DC's latest album, 'PWR/UP', arrived last Friday.
This article was first published on iheart.com and is republished here with permission