Bono shares new song for caregivers on front lines of COVID-19 Pandemic
Publish Date

Thursday, 19 March 2020, 9:56AM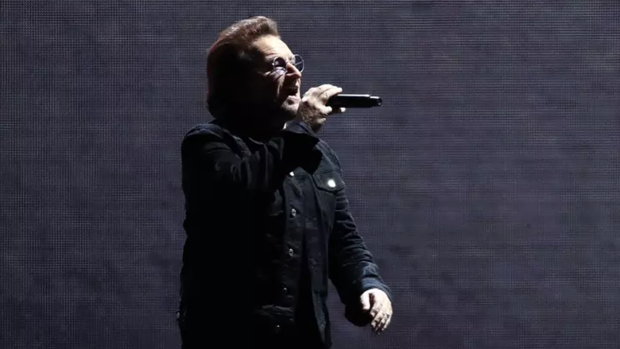 U2 frontman Bono has joined a growing number of artists sharing their music via the Internet during this uncertain period of isolation due to the novel coronavirus pandemic.
Bono uploaded a video via U2's official Facebook page of himself playing piano and singing a new song called "Let Your Love Be Known."
The singer introduced the tune as "a little postcard from bubblin' Dublin on St. Patrick's Day" that he made up only an hour or so prior.
The song's lyrics reference the eerie empty streets resulting from widespread isolation and highlight the goodness the COVID-19 crisis has brought out in so many people.
"For the Italians who inspired it... for the Irish... for anyone who this St. Patrick's Day is in a tight spot and still singing," the caption reads. "For the doctors, nurses, carers on the front line, it's you we're singing to."
Bono appears to be referencing several viral videos of Europeans singing and playing music from their balconies during citywide quarantines.
U2 last shared a new song in November in celebration of the band's first-ever shows in India.
The novel coronavirus has infected more than 200,000 people worldwide and as of Wednesday morning was blamed for nearly 8,000 deaths. Infectious disease experts fear the worst of the pandemic is still on the horizon.

This article was first published on iheart.com and is republished here with permission