Bob Dylan sells publishing rights of his entire music catalog to Universal
Publish Date

Tuesday, 8 December 2020, 10:38AM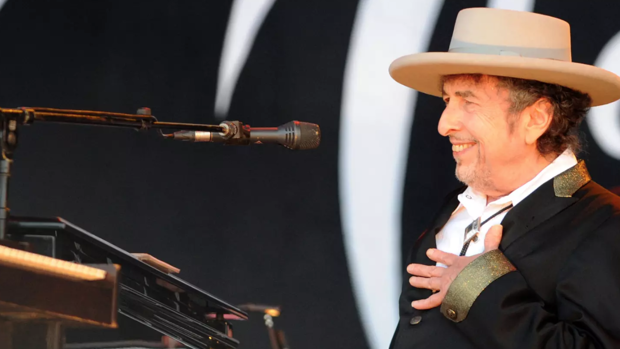 Bob Dylan has sold the rights to his entire music catalog — more than 600 songs released since the early-1960s — to Universal Music Publishing Group.
The 20th century icon's deal with Universal was called a "landmark agreement" when it was announced Monday. Dylan has been fiercely protective of his music catalog, and retained rights to much of it through the decades.
Terms of the deal weren't disclosed, but the New York Times reports its value is more than $300 million.
Executives are UMG praised Dylan's work when the deal was made public.
"To represent the body of work of one of the greatest songwriters of all time — cultural importance can't be overstated — is both a privilege and a responsibility," UMG Publishing Group CEO Jody Gerson said in a statement.
"It's no secret that the art of songwriting is the fundamental key to all great music, nor is it a secret that Bob is one of the very greatest practitioners of that art," added UMG CEO Sir Lucian Grainge. "Brilliant and moving, inspiring and beautiful, insightful and provocative, his songs are timeless — whether they were written more than half a century ago or yesterday."
CNN Business points out that music publishing has become an increasing point of emphasis for the record industry this year, as the COVID-19 pandemic halted most live performances indefinitely.
Dylan has sold more than 125 million records worldwide and toured regularly before the pandemic shutdowns. His catalog includes several monumental folk and rock songs since the early-'60s, including "The Times They Are a-Changin'," "Like a Rolling Stone," "Mr. Tambouring Man," "Tangled Up in Blue" and many others.
In addition to his own hits, Dylan's albums have provided signature songs for other artists, including Jimi Hendrix, The Byrds, Eric Clapton, The Animals, Joan Baez, Glen Campbell, Johnny Cash, Guns N' Roses, The Black Crowes, Garth Brooks, Cher, The Grateful Dead and many others.
Dylan was the subject of the 2007 Oscar-nominated film I'm Not There and the 2019 semi-fictional documentary Rolling Thunder Review.
In 2008, he won the Pulitzer Prize special citation for his impact on American culture.
In 2016, he was awarded the Nobel Prize in Literature for "having created new poetic expression within the great American song tradition."
This article was first published on iheart.com and is republished here with permission