Bob Dylan rejected $400 million offer before selling catalog to universal
Publish Date

Thursday, 10 December 2020, 11:03AM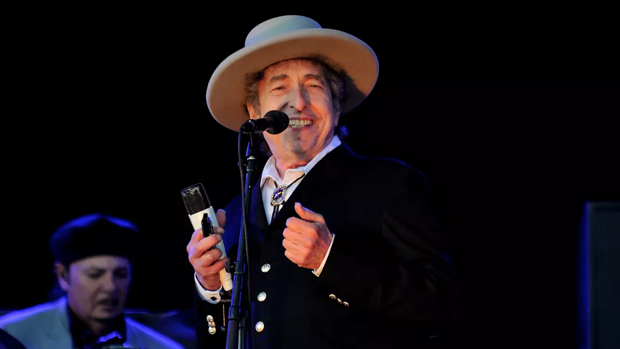 The price for the publishing rights to Bob Dylan's iconic catalog may have been significantly higher than what was initially reported.
News broke on Monday that one of the greatest American songwriters in history had inked a deal with Universal Music Group to sell the publishing rights on his catalog of over 600 songs for upwards of $300 million.
But a new report suggests the deal was even richer than that. An unnamed "source familiar to the situation" tells Rolling Stone (a magazine whose name was inspired, in part, by a Dylan song) that Dylan rejected an offer from Merck Mercuriadis' Hipgnosis Songs Fund of $400 million for his publishing.
If the report is true, either UMG upped its offer to compete with Hipgnosis' or Dylan took the less lucrative deal with UMG in exchange some added perks or comfort.
Universal celebrated the "landmark" acquisition this week in statements issued by label executives, but neither party has disclosed terms of the agreement.
"To represent the body of work of one of the greatest songwriters of all time — cultural importance can't be overstated — is both a privilege and a responsibility," UMG Publishing Group CEO Jody Gerson said in a statement.
Mercuriadis, a major player in the music publishing space in recent years, congratulated Universal via Rolling Stone.
"You don't need me to say this is on of the greatest catalogs of all time," the executive said. "There's Bob Dylan, there's The Beatles, and there are very few others that touch that rarified air."
Dylan is a Nobel Prize and Pulitzer Prize-winner, a Kennedy Center honoree and a Rock and Roll Hall of Famer. He has sold more than 125 million records worldwide and he continued to tour the world before the pandemic shutdowns mostly grounded live music. In addition to hits from his own recordings, Dylan's song catalog has generated numerous signature songs for other artists across nearly every genre through the past 60 years.
This article was first published on iheart.com and is republished here with permission