Bob Dylan claims sexual abuse lawsuit is "fraudulent", "malicious"
Publish Date

Saturday, 8 January 2022, 10:44AM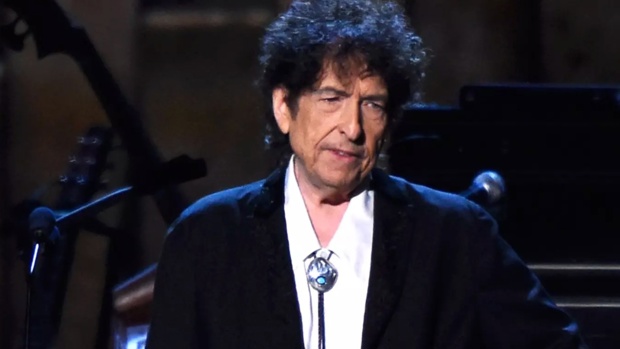 The sexual assault accusation against Bob Dylan is nothing more than a "brazen shakedown," according to the music icon's defense team.
A lawsuit against Dylan filed in August by the alleged victim — identified only as "J.C." — accuses him of sexually assaulting her in the spring of 1965 when she was just 12 years old.
J.C. alleges that Dylan befriended her between April and May of '65, gave her drugs and alcohol, sexually abused her and threatened her with physical violence.
Within days of the lawsuit breaking news last summer, Dylan historians raised serious questions about the veracity of the allegations. While J.C. alleges that the assaults took place at the Chelsea Hotel in New York City between April and May of '65, numerous documents show that the singer was actually jet-setting between the West Coast and the U.K. during that same period.
After some argued the timeline provided in the lawsuit made it "chronologically impossible" for Dylan to have committed the assaults, an amendment to the complaint changed the time period to "the spring" of that year.
"This case — based on plaintiff's alleged interactions with Bob Dylan more than 56 years ago — is a brazen shakedown masquerading as a lawsuit," Dylan's lawyers said in a new complaint filed in court. "It was filed in bad faith for the improper purpose of extracting a huge payout on the threat of negative publicity. The allegation is false, malicious, reckless and defamatory. Mr. Dylan will not be extorted."
The lawyers added that Dylan's accuser has a history of making farfetched claims.
"According to her own website, plaintiff is a psychic who specializes in 'channeling' the deceased loved ones of grieving families — for a fee," the filing reads. J.C. reportedly claims to have been abducted by aliens and that she can speak to animals, insects and plants.
In a statement to Rolling Stone, the lawyer for J.C., Peter Gleason, replied by saying that his client's belief in psychic phenomena is irrelevant to the facts of the case.
"Neither my client or her counsel are going to be bullied," he said.
Dylan's team says the singer is being targeted by lawyers trying to profit from the "fraudulent lawsuit."
"They likely assumed he would not be up for the fight and would instead pay extortion to avoid the burden, publicity, and expense of defending himself. They could not have been more wrong. Mr. Dylan seeks and will achieve justice, vindication and full accountability."
Dylan made headlines in December 2020 when he sold his music catalog to Universal Music Group for a reported $300 million. He was sued the following month for royalties by the widow of a former collaborator; the claim was later dismissed.
Take your Radio, Podcasts and Music with you