Blink-182 star Travis Barker in car crash with school bus
Publish Date

Monday, 16 July 2018, 7:00AM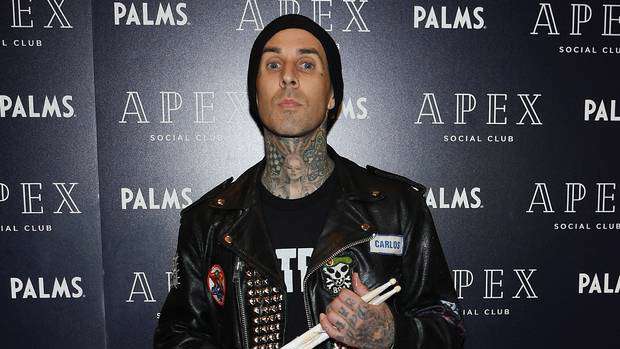 Travis Barker was reportedly involved in a car accident with a school bus on Saturday.
The 42-year-old musician - who is best known as the drummer for the rock band Blink-182 - is said to have been left feeling dazed following the collision, which occurred in Calabasas when he was making a left turn.
There were no children on the bus when the incident took place, according to TMZ, which said that Travis was not at fault for the crash.
However, the accident created a mess on the streets and emergency vehicles had to be called to block off the area.
Meanwhile, Travis recently updated fans on his "road to recovery" after suffering blood clots.
The drummer's band Blink-182 was forced to postpone dates in the Las Vegas residency last month when his doctor warned him not to perform due to the heath risks.
Sharing a video on YouTube - which shows his journey from discovering the issue to working his way back to normality - Travis wrote: "It's been the longest 4 weeks without playing drums. I played through two shows in Vegas with infection and blood clots before I was able to get a clear diagnosis from a doctor. Here's an update on my road to recovery."
The clip shows the musician visiting his doctor, and receiving the news that although the clots in his arms won't move to his lungs, drumming will still cause inflammation in his arm.
Travis took to his Twitter last month to reveal he was suffering from blood clots and a staph infection.
He tweeted at the time: "Blood clots in both arms and a staff infection wasn't the news I was hoping for. I'll be back soon, thanks for all the love & prayers (sic)"

This article was first published on BANG Showbiz and is republished here with permission.