Black Sabbath has "no idea" what happened to recording of jam with Eddie Van Halen
Publish Date

Tuesday, 10 November 2020, 3:54PM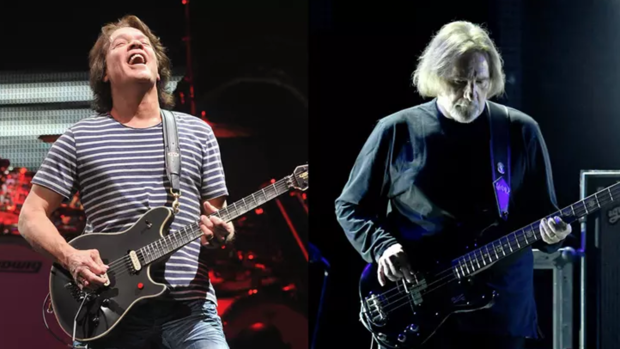 Eddie Van Halen's tragic passing last month has inspired new questions about the music legend's unheard legacy.
Eddie himself is known to have hours upon hours of unreleased music tucked away in the archives of his 5150 home studio. But he was also generous with his talent and enjoyed jamming with other musicians he admired.
One such band was Black Sabbath, whom Eddie remained close with years after the heavy metal innovators took Van Halen out on its first world tour.
In the '90s, Eddie helped write a song with Black Sabbath for its 1993 album Cross Purposes. Bassist Geezer Butler recalled the rare opportunity in an interview with Eonmusic.
"One of the highlights [from making that album] was when Eddie Van Halen came down to the rehearsal place and jammed with us, and helped write one of the songs," Butler recalled.
When asked more about the session, Butler explained that he has "no idea what happened to the tape, but that was great seeing and jamming with Eddie again."
He added, "I can't believe he's no longer with us."
Tony Iommi also reflected on the session during an interview last month with Rolling Stone.
Iommi said he invited Eddie to jam with Black Sabbath after going to see Van Halen perform in Birmingham. The following day he picked Eddie up at his hotel and brought him to Black Sabbath's studio.
The combo played through some Sabbath classics, including Eddie's personal favorite, "Into the Void," then worked on some of the newer material.
Iommi said Eddie contributed a "gem" of a guitar solo to the song "Evil Eye." Iommi tried to duplicate the solo during recording sessions for the album but admitted that it was too far beyond his own ability.
Iommi believes he probably has the original tape from the jam session somewhere in his own collection of outtakes and demos, but he has no idea where exactly.
This article was first published on iheart.com and is republished here with permission
Take your Radio, Podcasts and Music with you