Black Sabbath didn't ask where their money was until years after 'Paranoid'
Publish Date

Wednesday, 23 September 2020, 7:56AM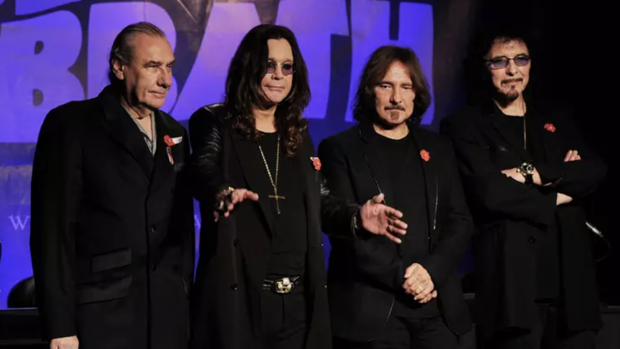 Black Sabbath drummer Bill Ward recalls how easy it was for he and his bandmates' management to steal from them at the beginning of their career.
Problems with management plagued Black Sabbath through several managers and most of its prime years. The title of Sabbath's sixth album, Sabotage, was even inspired by its legal fight with one ex-manager.
"We were taken for a ride financially," Ward told Louder Sound in a new conversation around the 50th anniversary of Sabbath's Paranoid album. "We couldn't afford a lawyer. I was busy looking at the women's backsides and everybody was drinking cognac, so it was all fine by me. It was only a few years after Paranoid that we started asking, 'Er, where's all the accounting?'"
An artist getting ripped off by a crooked manager was nothing novel in the '70s, but for Ward and Black Sabbath, they've stayed wary after all these years.
In the years since Black Sabbath's final concert, Ozzy Osbourne and Tony Iommi have expressed disappointment that Ward walked away from negotiations for the final tour.
This past winter, in a conversation with Rick Rubin on the Broken Record podcast, Ozzy recalled a conversation about Ward with Iommi.
Ozzy recalled Iommi telling him, "'You know Bill's trouble — he still thinks everybody's gonna rip him off,' which I get," Ozzy noted.
He continued: "I ain't no better than Bill or any of 'em, and I'm lucky to have a wife that's on my side. 'Cause those [music industry] f---ers, man, they come in and they give you all this bulls--t, drive you round in a flashy car, show you a bit of money. And you can sue them, but it takes you a f---ing lifetime to win. The lawyers win."
He named his wife Sharon Osbourne's late-father Don Arden as one of the chief offenders. Arden was involved with Sabbath through the '70s and '80s and "was a renowned f---ing ripoff artist," Ozzy added.
The Prince of Darkness concluded that, in retrospect, it might have been good that he didn't have more disposable income in the '70s; whatever cash he did have went up his nose.
This article was first published on iheart.com and is republished here with permission