Billy Corgan reminisces about making Smashing Pumpkins' "Rocket"' video
Publish Date

Monday, 30 November 2020, 10:56PM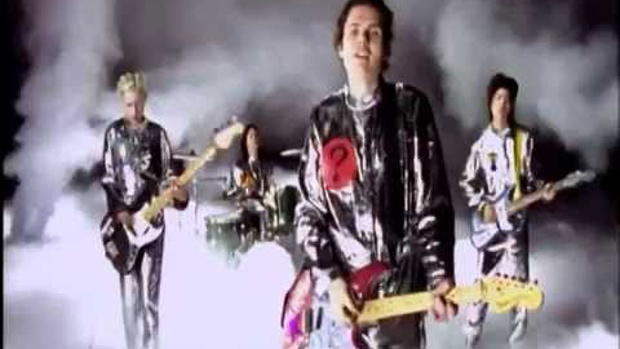 The Smashing Pumpkins put out their latest album CYR on Friday (November 27), and while their social media feed celebrated its release, Billy Corgan also decided to take some time to reminisce about the band's earlier days over Thanksgiving weekend. The frontman took to Instagram to share photos and memories of the "Rocket" video shoot, which took place back in 1994.
"Per my many wacky ideas was that we, SP, should wear custom made space suits for our 'playing in the band' cut-ins during the ROCKET video. So here's mine, preserved and worn just once," he wrote alongside photos of the costume and clips from the video. "Certainly brings back some memories seeing it, as well as our taking photos with our friend Lisa Johnson in a car(?) outside the soundstage where we were filming. Additionally I also had the bright idea that we would 'age' so by the end of the video old SP would finish the song. So I suppose 'old me' was last to wear this; and per my memory 'old me' had a hard time hitting those last three chords of the song in time. But, good times nonetheless!"
See the nostalgic post and revisit the "Rocket" video below.
This article was first published on iheart.com and is republished here with permission