Axl Rose shares heartbreaking news on Twitter
Publish Date

Friday, 19 November 2021, 6:44PM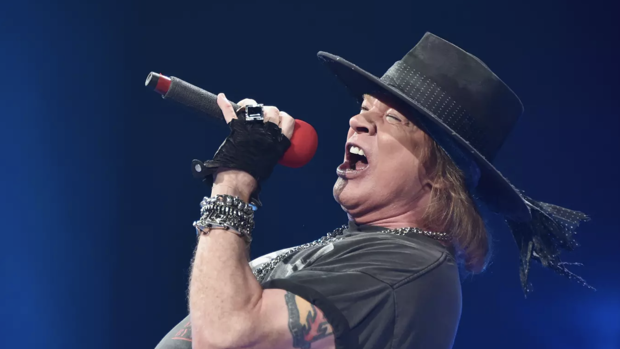 Guns N' Roses frontman Axl Rose took to Twitter Wednesday afternoon to mourn the death of his cat Dexter Maranello Rose, who died recently at 15 years old.
Axl's Tweet included a photo of the beautiful black and grey tabby cat 'Dexy' posing outdoors atop a rock. It marks a rare personal disclosure for the frontman, who seldom shares details about his life via social media.
The singer owned at least three cats prior to Dexter's passing — the other two are named Dijon and Whiskey. Many of his followers were quick to offer their condolences and share anecdotes about their own dearly-departed felines.
It's no great secret that Axl is an animal lover. His profile picture on Twitter is a French Bulldog puppy. And in an interview given back in 2012, he claimed to own a zoo, telling USA Today, "My animals are my buddies. They need lots of love and attention."