Arctic Monkeys Manager says band is "beavering away" at new music
Publish Date

Saturday, 12 December 2020, 1:49PM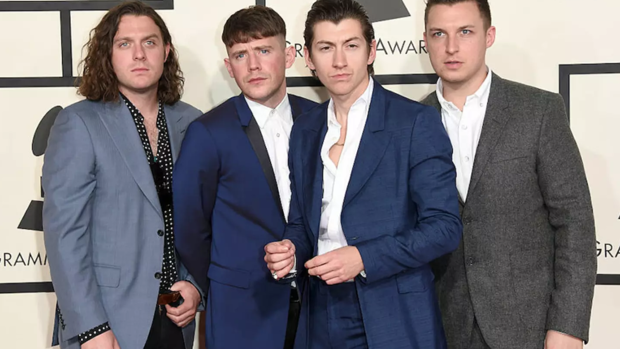 Like so many other bands this year, Arctic Monkeys' plans were put on hold because of COVID-19. During a recent interview with Music Week, the band's manager Ian McAndrew divulged that they were supposed to start recording over the summer. That got "canned" after travel restrictions were placed in Europe, but fans shouldn't be too discouraged.
"They're working on music," he assured. "In this rather disjointed time, the guys are beavering away and I hope that next year they'll start working on some new songs, new ideas, with a view on a future release."
Though the band hasn't been able to get together, the members have been using their downtime to work on ideas from home. "It in some ways creates a welcome opportunity, more time, more space and ability to go away and devote a bit more time to the creative process," McAndrew admitted. "That's been a blessing in a weird way."
"We periodically get together and check out stuff," he added. "We haven't really started any proper work, any recording with a full band, and that's because the guys aren't able to be together. I'm hoping that next year, when the restrictions lift, we'll be able to get together and get on with it."
Arctic Monkeys' sixth studio album Tranquility Base Hotel & Casino was released in 2018. Fingers crossed its follow-up comes out in 2021!
This article was first published on iheart.com and is republished here with permission