Arctic Monkeys are in the "early stages" of recording a new album
Publish Date

Friday, 15 January 2021, 8:30AM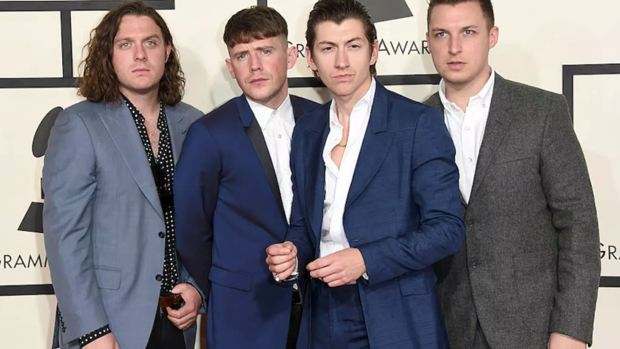 The Arctic Monkeys are in the "early stages of trying to write a [new] record," according to Matt Helders. As NME points out, the drummer updated fans on new music during a recent Instagram Live session.
He admitted that the band has been "faced with various obstacles" in terms of writing new music. "Being separated by the sea is one of them," Helders said, referring to the travel restrictions in place due to the coronavirus pandemic (he lives in Los Angeles and other members call Sheffield, England home).
"We're all eager to do it," he assured fans. "We would have been doing it by now in a normal time. There's definitely a desire from our end to do a new record, as soon as we can."
Last month, the band's manager Ian McAndrew also revealed they were "beavering away" at new music. "They're working on music," he said. "In this rather disjointed time, the guys are beavering away and I hope that next year they'll start working on some new songs, new ideas, with a view on a future release."
Arctic Monkeys' sixth studio album Tranquility Base Hotel & Casino was released in 2018. Fingers crossed they put out new music this year!
This article was first published on iheart.com and is republished here with permission