Alice In Chain's Jerry Cantrell has completed his new solo album
Publish Date

Saturday, 6 March 2021, 2:09PM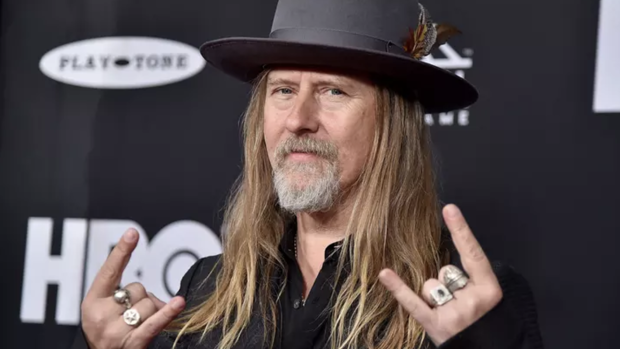 Jerry Cantrell's first new solo album in 19 years is complete.
The Alice In Chains co-founder, guitarist and vocalist last released solo material in 2002 with his Degradation Trip Volumes 1&2 double-album.
Alice In Chains' frontman William DuVall released his solo debut, One Alone, in late-2019. With 2020 a planned year off for the band, Cantrell said early on that he was gathering material for his own solo effort.
By mid-March 2020, Cantrell was in the studio. Now, almost a year later — following some pandemic-related delays — the album is finally done.
"Finished my record tonight one year to the day from when we started recording it," Cantrell wrote in a social post. "What a crazy journey ... always is. Look forward to setting it free upon your ear holes sometime soon."
In a photo accompanying the announcement, a masked Cantrell is flanked by famed rock engineer/producer Paul Fig, mixing/mastering engineer 'Evil' Joe Barresi and longtime Dillinger Escape Plan frontman Greg Puciato.
Despite Degradation Trip having been well-received upon its release, Cantrell has negative associations with the album.
He explained to Billboard in 2018 that the album was made while he was in a very dark place emotionally; he was still abusing drugs and alcohol while also coming to terms with Alice In Chains' breakup.
To make matters more complicated, original AIC frontman Layne Staley passed away about two months after the album was released.
Cantrell projected an upbeat feeling about his latest solo go-around last winter, explaining to Gibson's Cesar Gueikian that the album would contain shades of what he's known for in Alice in Chains, including acoustic-driven songs and "some heavy stuff," with surprises along the way.
This article was first published on iheart.com and is republished here with permission