AC/DC's 'PWR/UP' reunion was an easy sell to band members says Angus Young
Publish Date

Saturday, 20 February 2021, 1:54PM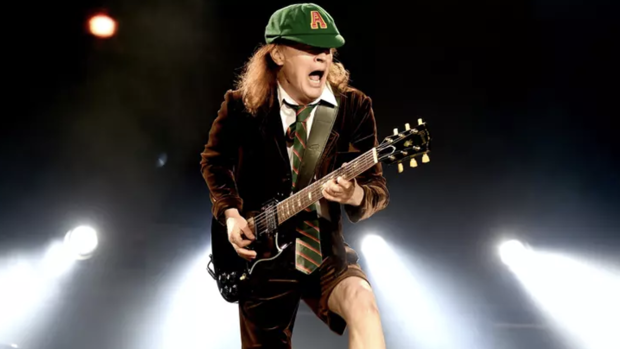 AC/DC co-founder and lead guitarist Angus Young says it didn't take much convincing to get the band back together for its 17th studio album, PWR/UP, which arrived this past November.
The album is a tribute to co-founder and rhythm guitarist Malcolm Young, who passed away in 2017, a few years after retiring due to complications from dementia.
While the band didn't set out on its 'Rock or Bust' tour in 2016 with the intention of hanging it up, it quickly became apparent that AC/DC wasn't going to go on forever.
Frontman Brian Johnson left the tour early on due to hearing loss. Bassist Cliff Williams decided early on that he would retire when the tour was finished. Longtime drummer Phil Rudd was precluded from touring at all due to legal issues and was replaced by Chris Slade.
While some time off definitely gave the members time to recharge and sort out life's various complications, Angus tells Rock Antenne that his brother's passing was the most significant factor in the reunion.
"I think probably the main reason why everyone wanted to be on board [for PWR/UP] was probably because Malcolm, my brother — he had passed away," Angus said. "And so it was a little bit of a tribute for Malcolm, so everyone felt good about it and everyone wanted to be on board. It really wasn't that hard in that sense."
He continued, noting that since leaving the 'Rock or Bust' tour, Johnson had been working to address his hearing issues.
By the time Angus was ready to start working on the new album, Johnson had a potential solution to his hearing problems that he was excited about, Williams was feeling healthier and missing the band and Rudd had "stopped all the crazy stuff" that got him into trouble several years earlier.
With Angus and Malcolm's nephew, guitarist Stevie Young, also ready to go, it was just a matter of scheduling studio time.
"It wasn't really a tough sell for everyone," Angus concluded.
AC/DC hope to eventually support PWR/UP with some live performances, Angus and Williams confirmed last year, but the coronavirus pandemic has cast some doubt on if/when that will be a realistic possibility.
This article was first published on iheart.com and is republished here with permission