AC/DC used Malcolm Young's old notebooks as "guiding force" for new album
Publish Date

Wednesday, 11 November 2020, 7:29AM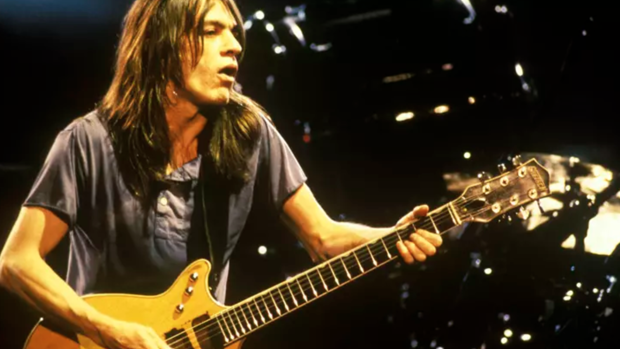 AC/DC's upcoming new album, PWR/UP, might not necessarily be its last.
In a recent interview in which band and co-founder and lead guitarist Angus Young discussed the songwriting for PWR/UP, and how it involved his late-brother Malcolm Young, Angus also revealed that there's a lot more where that came from.
"All the hard work was done before we got [to the studio]," Angus told Radio.com. "A lot of the songs, Malcolm and myself, we had worked on. These were songs that we had been working through the years. And it was a case of getting these songs out. And I wanted to make sure that I had a lot of good tracks that Mal really liked."
He continued, explaining that anytime AC/DC would do an album, he and Malcolm would reach for the most recent material they had put together. That meant that strong ideas could sometimes wind up in the scrap heap if they weren't written at the right time.
"But in this case, because I had a bit of time, I'd go through and go back and get together all these tracks and go through them," Angus explained. "I've got a great collection of tracks that especially Malcolm really liked, and I thought this is the ideal chance to get those tracks down and get them out there to the public."
Angus referred to Malcolm's preferences as the PWR/UP album's "guiding force." But he didn't just use his brotherly instincts to determine what Malcolm would gravitate towards; he had Malcolm's notebooks as well.
Whenever the brothers would write together, Angus explained that Malcolm would have a notebook handy into which he would pour his thoughts on the latest tune and any lyrical ideas he had.
Those documents provided a "roadmap" to lead Angus and the band through the piles of old material, which had accumulated in various formats, including ADATs, cassettes and CDs.
Malcolm died from dementia on November 18, 2017, at age 64. PWR/UP arrives this Friday, November 13.
This article was first published on iheart.com and is republished here with permission