AC/DC shows more signs of activity, launching new promotional campaign
Publish Date

Wednesday, 30 September 2020, 8:52AM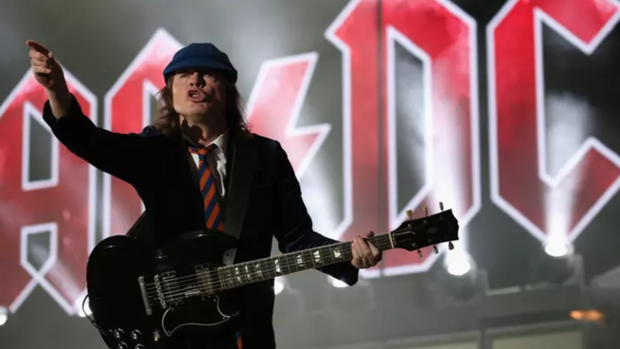 AC/DC finally appears to be taking a step forward publicly, after more than two years of rumors about the band's reunion and new album.
The band just launched a new website (after some new photos leaked out on the old one), and a promotional campaign based around the term 'PWR/UP.'
When you visit ACDC.com, you're redirected to PWRUP.ACDC.com, which contains new artwork and presents users a newsletter signup widget.
Furthermore, a poster containing the 'PWR/UP' artwork has appeared outside guitarist Angus Young's former school in New South Wales, Australia.
Some of the online versions of the add include the 'PWR/UP' logo along with the question, 'Are You Ready,' leading many fans to believe 'PWR/UP' is either the name of a new song or the title of the long-awaited new AC/DC album.
The 'PWR/UP' aesthetic also matches the color scheme in photos that were leaked a week ago, all but confirming that the band has returned to its pre-'Rock of Bust' tour lineup, featuring Angus Young, Stevie Young, Cliff Williams, Phil Rudd and Brian Johnson.
That lineup of AC/DC was repeatedly spotted at Warehouse Studios in Vancouver, Canada, in the summer of 2018. The band reportedly built the new album out of unused guitar tracks recorded by late-guitarist Malcolm Young.
This article was first published on iheart.com and is republished here with permission