AC/DC leaks then deletes photos confirming comeback
Publish Date

Tuesday, 22 September 2020, 6:46AM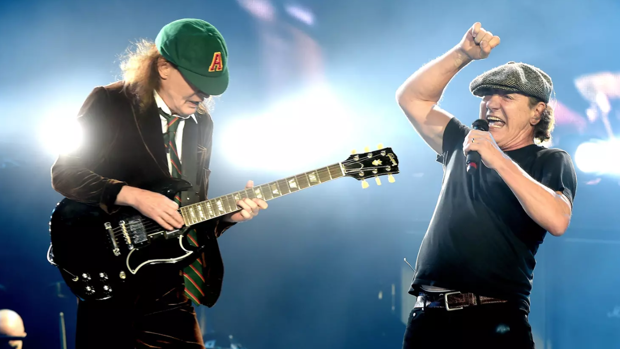 Photographs that appear to have been taken at a recent AC/DC music video shoot were reportedly posted and then quickly removed from the band's official website last week.
The images show a version of the band fans have not seen in concert since at least 2014, featuring three classic-era members who parted with AC/DC last decade under varying circumstances: frontman Brian Johnson, bassist Cliff Williams and drummer Phil Rudd.
The same collection of members of AC/DC was repeatedly spotted at a Vancouver recording studio in the summer of 2018. They have been rumored to be putting together a new studio album, built around previously unused guitar tracks recorded by late-co-founder Malcolm Young, who died in 2017, several years after retiring from touring with the band.
The band has still not addressed the rumors publicly, but the photos (shared via a Brazilian fansite) featuring Johnson, Williams and Rudd alongside guitarists Stevie and Angus Young seem to vindicate the longstanding optimism.
Williams retired following the 'Rock or Bust' tour.
Johnson left AC/DC in 2016 with severe hearing loss issues during the band's 'Rock or Bust' tour. Johnson said he could barely hear the band onstage before leaving the tour and he was advised by doctors that he would go completely deaf if he didn't act. Johnson has been undergoing treatment and experimenting with new, more protective in-ear monitors for the past several years to help him get back onstage.
While Rudd recorded drums on the Rock or Bust album, he was precluded from touring with the band due to legal trouble stemming from drug possession charges and a threat to kill someone.
Several people close to AC/DC have said in the press over the past few years that the band is angling for a return. Johnson even reportedly told some fans he ran into at a Florida airport last year that he was "sick of denying" that he was back in the band.
This article was first published on iheart.com and is republished here with permission