A major booking agency was approached about a Bon Scott hologram tour
Publish Date

Thursday, 10 June 2021, 8:21AM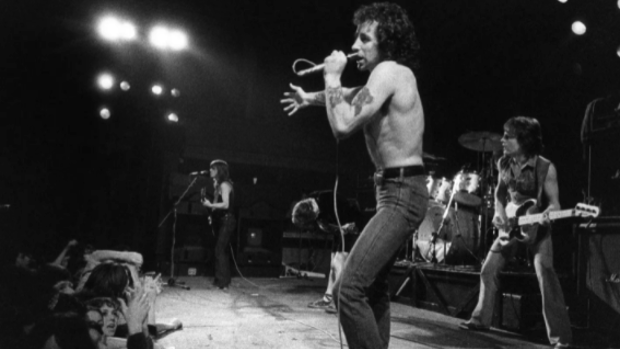 While hologram "performances" by late-music icons remain controversial, if not ethically uneasy, there's little indication that the form of entertainment is going anywhere, despite objections to it.
Hologram concerts are likely to only expand in popularity in the coming years, leaving booking agents with some interesting questions to answer: when it is okay to put a hologram of an artist on tour?
Creative Artists Agency's (CAA) Christopher Dalston revealed in a recent Rolling Stone article that his agency was approached about booking events with a hologram of beloved late-AC/DC frontman Bon Scott, who passed away in 1980.
Dalston did not reveal which hologram company made the overture — or at what point in production the hologram was — but he explained why CAA eventually declined to make a deal.
"We were offered an AC/DC hologram of Bon Scott," he said. "We asked ourselves, 'Do we want to represent something with Bon Scott?' And it just wasn't right for us at that point. It's a very personal thing to the groups. … You have to be careful what you do there. AC/DC is still a very current band with Brian Johnson singing."
AC/DC released a new album last fall and revealed that it hopes to tour again to support the record.
Hologram entertainment companies, like Jeff Pezzuti's company Eyellusion, work with an artist's estate to produce an artist's holo-show, since legends like Frank Zappa and Ronnie James Dio aren't around to sign off themselves.
With an eye on the future of the medium, Eyellusion has started approaching living acts about creating more realistic-than-ever holograms to be put to work now or posthumously.
"With living artists we would actually set up a stage of some kind, and we would actually record one show with the intention of creating holographic performances," Pezzuti says. "So basically you'd be creating a show where the artist looks like they're there.Obviously, they'll sound like they're there because there will be live sound. But basically it could be in five or 10 or 15 places at once. So the idea is, the older acts could actually be out there in front of people generating revenue and quote-unquote 'touring.'"