Robin Wright thinks Kevin Spacey should be given a chance to "reform"
Publish Date

Monday, 3 September 2018, 11:33AM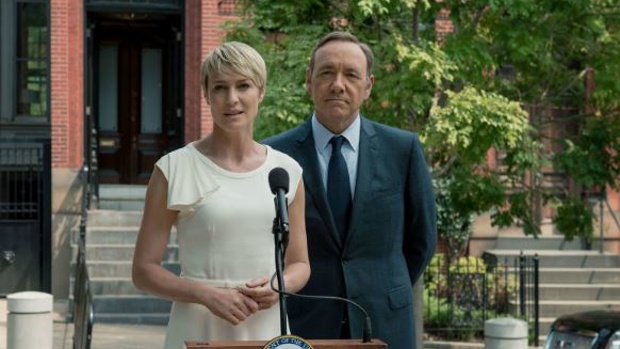 Kevin Spacey's former co-star Robin Wright thinks the actor should be given the chance to "reform", following his sexual assault scandal.
The 58-year-old disgraced actor is facing several accusations that he sexual assaulted men including actor Anthony Rapp - who claimed the star made unwanted advances on him when he was just 14 years old - and the allegations caused the star to be removed from Netflix drama 'House of Cards', which Robin also stars in.
And now, Robin has said that she believes all human beings, including Kevin, deserve a "second chance", providing they can show "growth"
from the result of their actions.
When asked if Kevin should be offered a career reprieve, 52-year-old Robin said: "I don't know how to comment on that, I really don't… I believe every human being has the ability to reform. Has the ability to reform. In that sense, second chances, or whatever you are going to call it – absolutely, I believe in that. It's called growth."
'House of Cards' is gearing up to air its final season on streaming site Netflix, and Robin admits the show was almost cancelled completely following the allegations against Kevin, because of the "climate" at the time where other stars - including the likes of Harvey Weinstein - were being accused of sexual misconduct.
Speaking to Net-A-Porter's Edit magazine, Robin said: "[It came] very, very close [to being axed]. Because of the climate at that time. The air was thick, you know. Harvey Weinstein… People were [saying], 'We have to shut everything down or otherwise it will look like we are glorifying and honoring this thing that's dirty.'"
Last month, it was reported Kevin was facing a new allegation of sexual assault, which was being investigated by LA County District Attorney's Office.
The accusation follows three new allegations of sexual harassment that were filed in London in July, and brings the total number of men who have made claims again Kevin to over 30.

This article was first published on BANG Showbiz and is republished here with permission
Take your Radio, Podcasts and Music with you