Emilia Clarke says the final season of 'Game of Thrones' will "shock people"
Publish Date

Tuesday, 26 February 2019, 9:31AM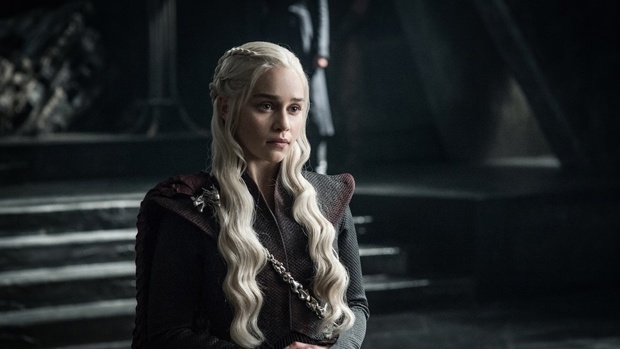 Emilia Clarke who stars as Daenerys Targaryen in the hit fantasy HBO show, and has said the eighth and final season - which is set to air in April - is "going to huge", and will contain plenty of surprises which she hopes will leave audiences stunned.

Speaking to E! News on the red carpet at the 2019 Oscars on Sunday (24.02.19), Emilia said: "It's going to be huge, that much everyone needs to know. It took us a long time to film this one for a very good reason. But I think there's going to be some things ... I know there's going to be some things in this last season that will shock people."

And the star revealed she didn't manage to take home a prop as a memento from the show's set, because she was too much of a "goody two-shoes" to make the move to grab anything.

She added: "I tried to throw some things under the wig, hide them in my bag, nothing. Apparently the throne itself you can't ... I was there pushing it trying to get it in the car. It didn't fit, so what are you gonna do?"

Emilia's comments come after her co-star Kit Harington, who plays Jon Snow, recently claimed that no matter what the ending will be, fans won't be satisfied because nobody wants to say goodbye to the popular programme.

He said: "It's like when you finish a book, you're not happy it's over are you? You don't finish a good book and say, 'I'm happy I finished that.'
But you have this grief that it's over, and it's exactly same with nine years doing this show. No matter how it ended, or how it does end, there's always this bit of you that's like, 'oh'; there's this loss around it."

And fellow star Maisie Williams - who plays Arya Stark - echoed his comments when she said the show may not have the ending people are hoping for.

She said: "I don't know that anyone is going to be satisfied. No one wants it to end, you know, but I'm really proud of this final season. I've always felt ashamed to say things like that, but I am. I'm really proud of all the work we've put it, for me it's the right time. I hope people like it."

This article was first published on BANG Showbiz and is republished here with permission.

Take your Radio, Podcasts and Music with you