Tom Brady Delays Fox Sports Job to Pursue Stand-up Comedy, According to Report
Publish Date

Wednesday, 1 March 2023, 8:34AM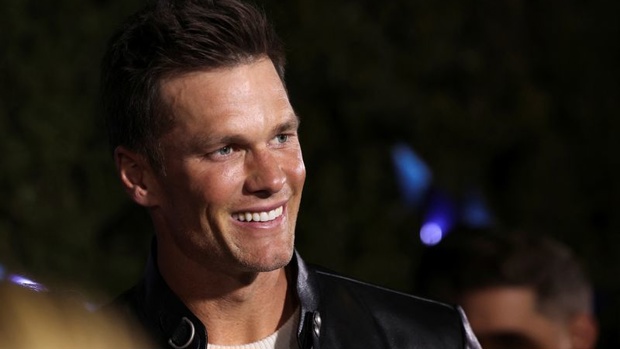 Is Tom Brady looking to be the next great comedian? The seven-time Super Bowl champion quarterback is planning a career in stand-up comedy, but his inner circle is trying to talk him out of it. A source told RadarOnline that "Tom was a terrific quarterback, but he needs to toss this idea before it's too late."
This report comes as Brady announced that he will start his job at Fox Sports in the fall of 2024 despite announcing his retirement from the NFL in February. And while Brady has no stand-up comedy experience, he did star in the sports-comedy movie 80 for Brady with Jane Fonda, Lily Tomlin, Sally Field and Rita Moreno. Reports state that when Fonda, Tomlin and Moreno began showing praise to Brady, it gave him the confidence to make the jump into comedy.
"The ladies were super nice to him and he did a nice job reading professionally written material in a small part — but he'll be playing in a whole different league if he takes up the stand-up stage," the insider explained. "He does a great impersonation of former teammate Rob Gronkowski — and his over-the-top Boston accent is hilarious."


We'll see if the report is true as Brady continues to enjoy retirement. But when he spoke to FS1 host Colin Cowherd about the Fox Sports job, he said he wanted to be 100% prepared before getting in the booth. "Decompression's important," Brady said. "You're on this crazy treadmill/hamster wheel loving it at the same time. It's a daily fight…For me, I want to be great at what I do... Talking last week to the people at Fox Sports and the leadership there, [they're going to allow me] to start my Fox opportunity in the fall of 2024."

Brady reportedly signed a 10-year contract with Fox that is worth as much as $375 million.

This article was first published on popculture.com
Take your Radio, Podcasts and Music with you